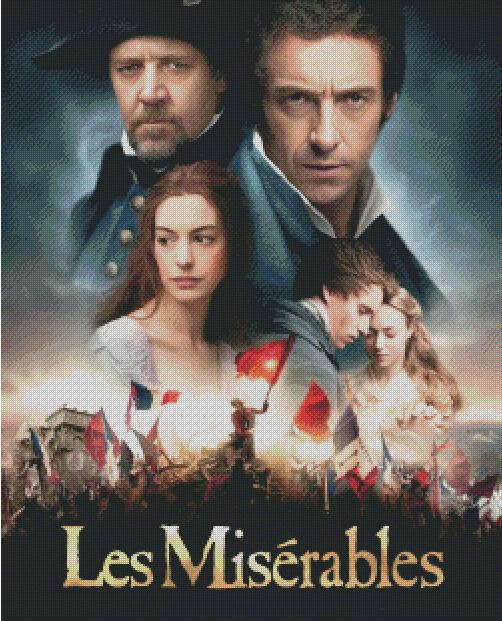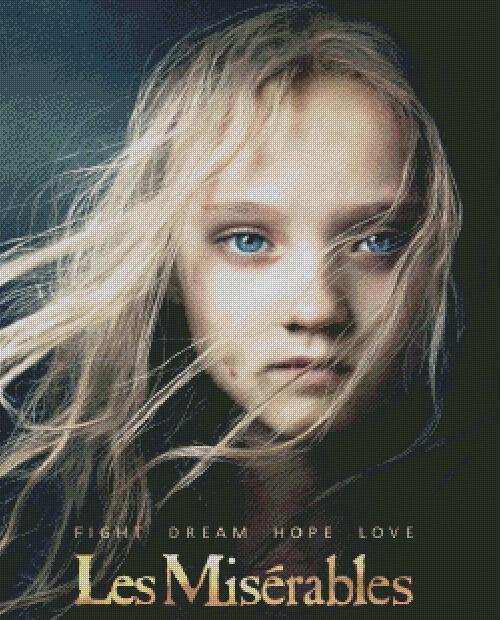 We are pleased to offer this set of our independently produced, software-generated designs. This set contains four patterns based on the the official film posters for the hit musical film.
The patterns are larger than our standard size, at 14 x 18 inches (35 x 45cm) at 18 hpi and so they are printed over 9 pages each to display the greater number of stitches.
The set is priced at only $15.99 including shipping worldwide.
Click on the link below for details and images showing how the the completed patterns will appear. There is our shopping cart link at the bottom for you to place your order securely. Payment can be made by credit card or Paypal.
Les Miserables - cross stitch patterns