We currently offer ten sets of charts based on Bonnie White's popular Americana paintings, each containing three patterns. Two sets are Halloween-themed and four are Christmas-themed.
The sets of three charts listed below are available in 18 count for just $13.99 including shipping worldwide. Click on the thumbnails for details of each set, more on our special offers and how to order (opens new window).
Set 1: Bringing in the Hay, Musical Mermaids, Packing a Picnic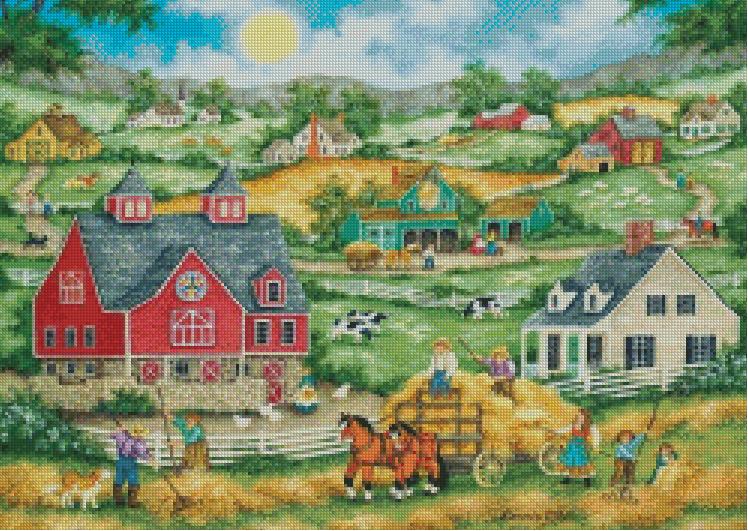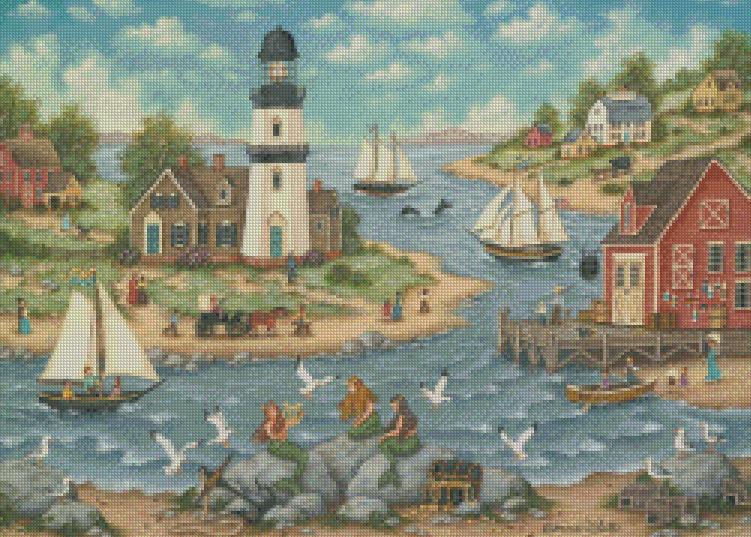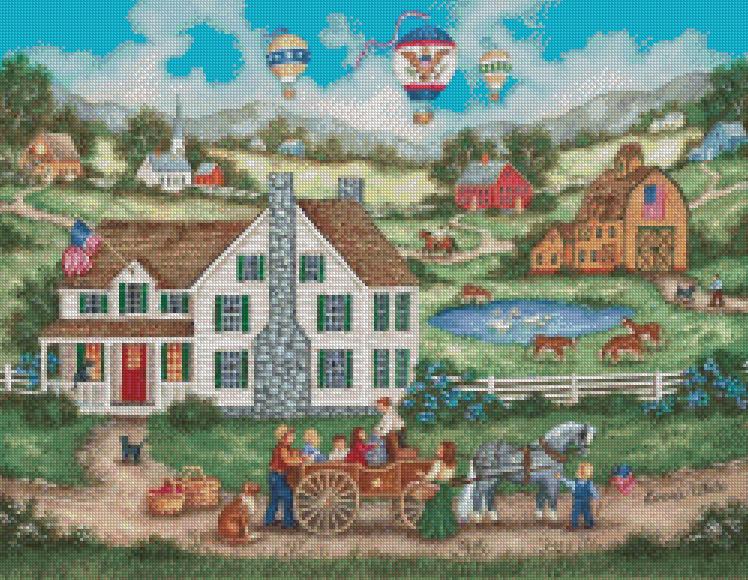 Set 2: Fish Tales, Flying High, Pesky Seagulls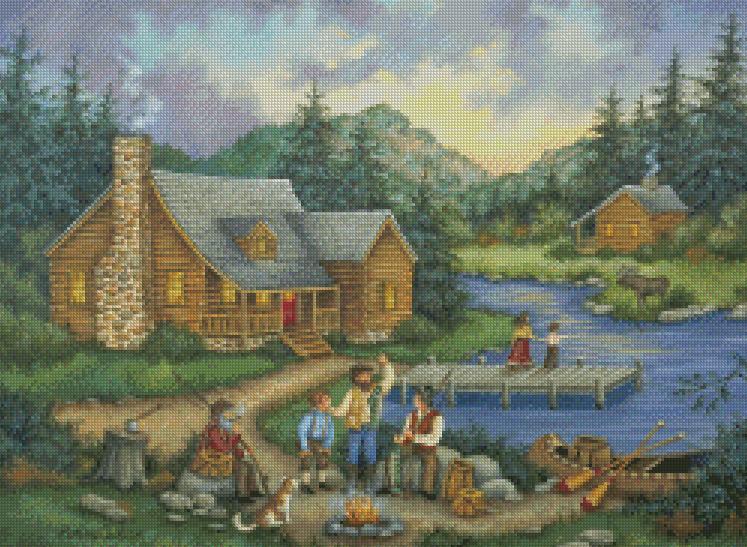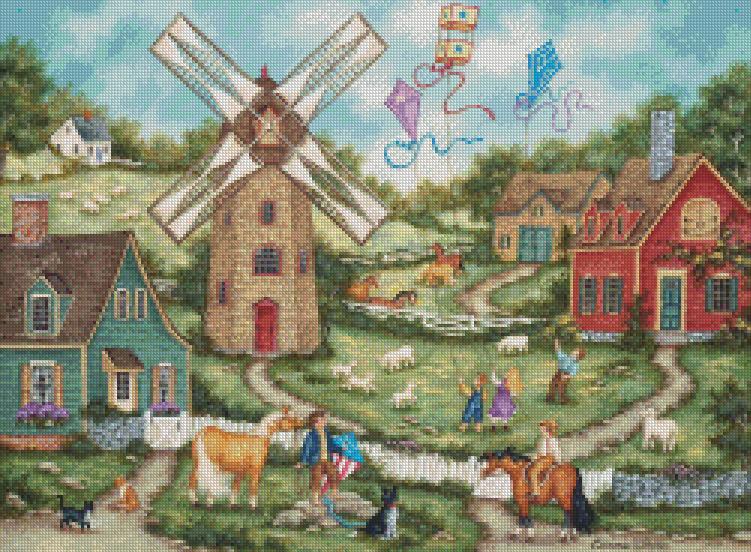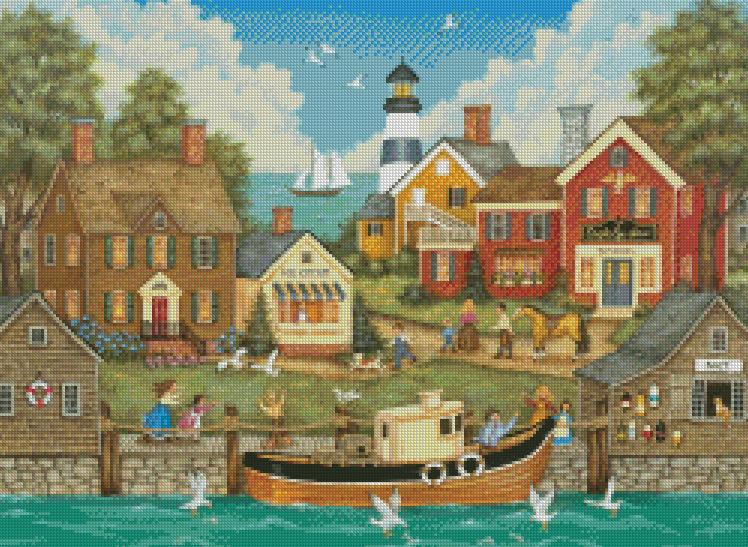 Set 3: Picking the Perfect Pumpkin, Grandpa's Giant Pumpkin, Piles of Pumpkins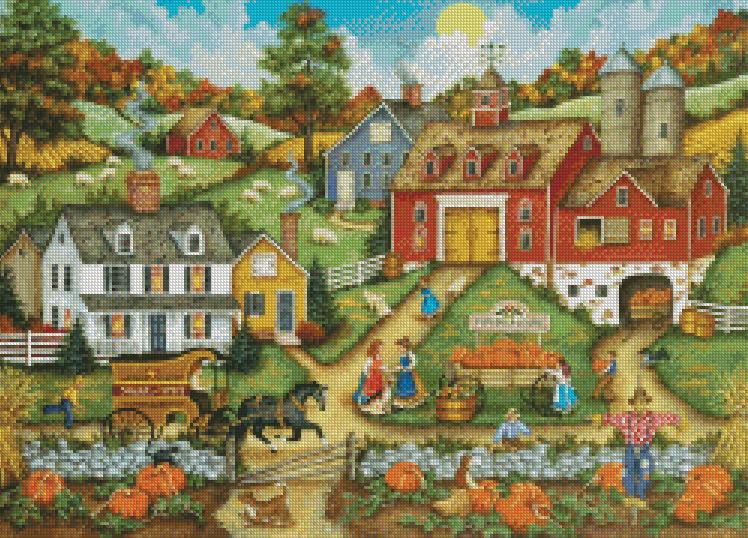 Set 4: Cooling Off, Butterfly Garden, As The Sun Sets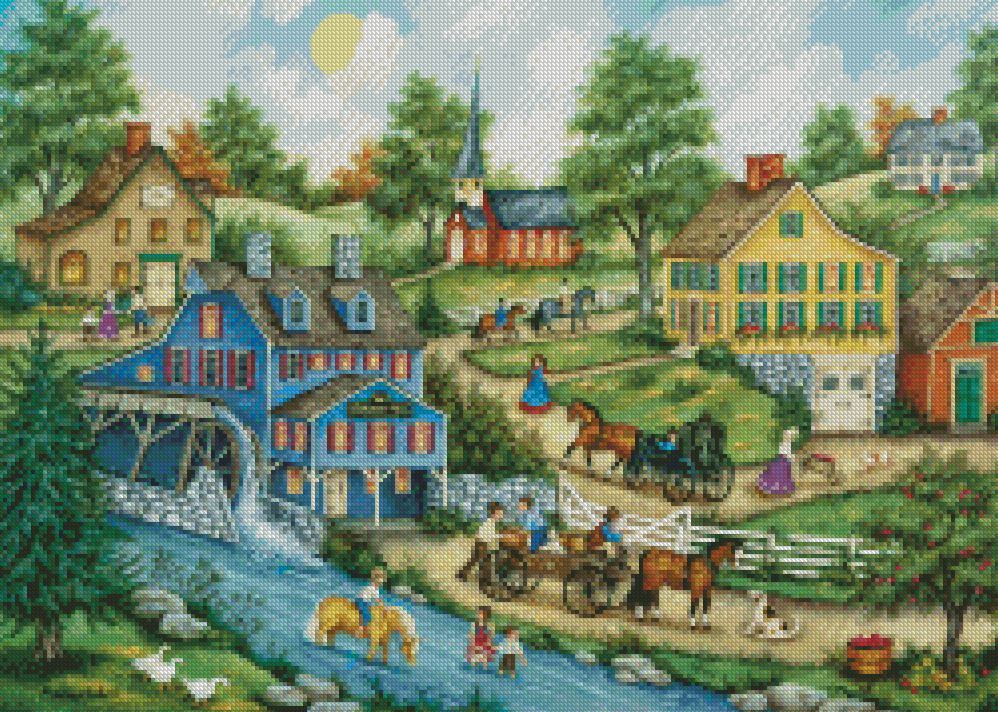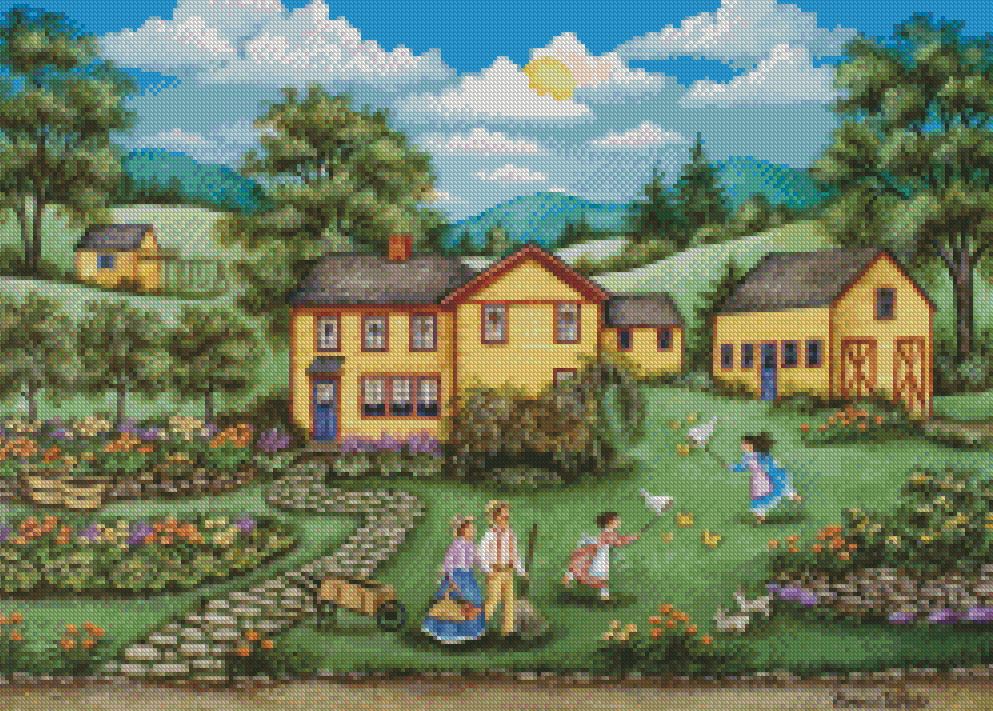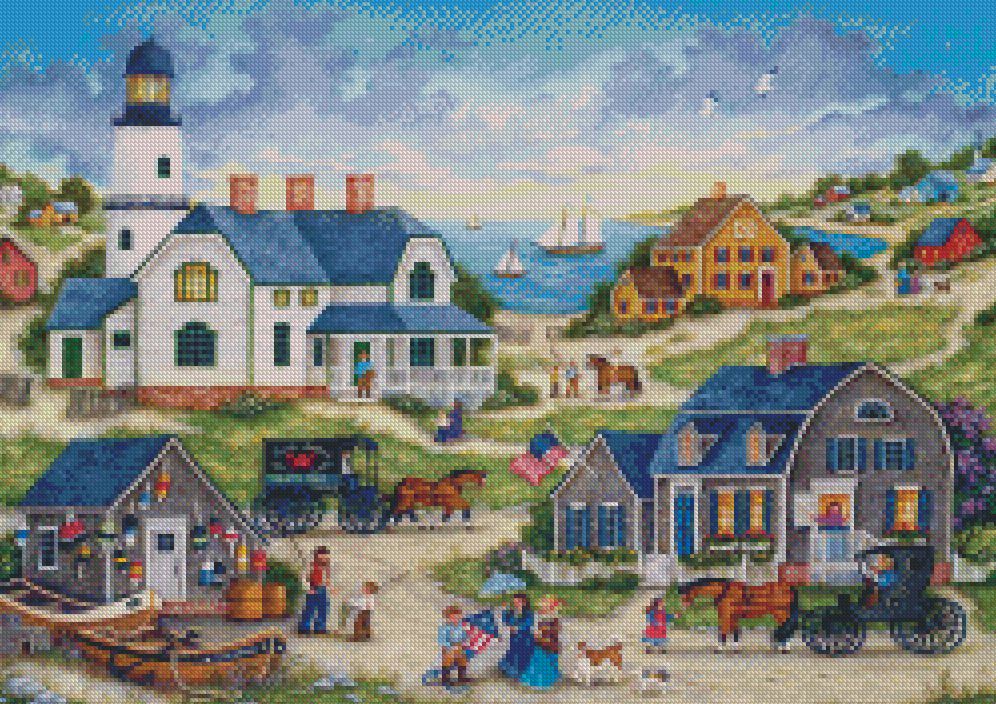 Halloween Set 1: Halloween Mayhem, Spooked, Witching Hour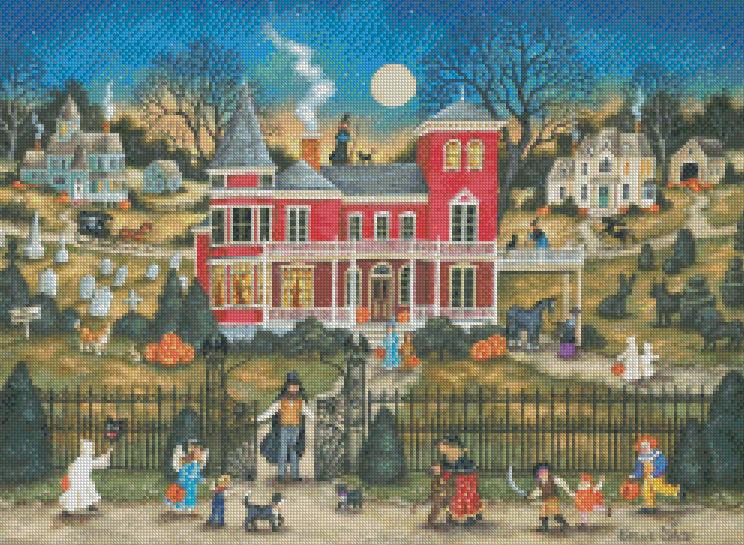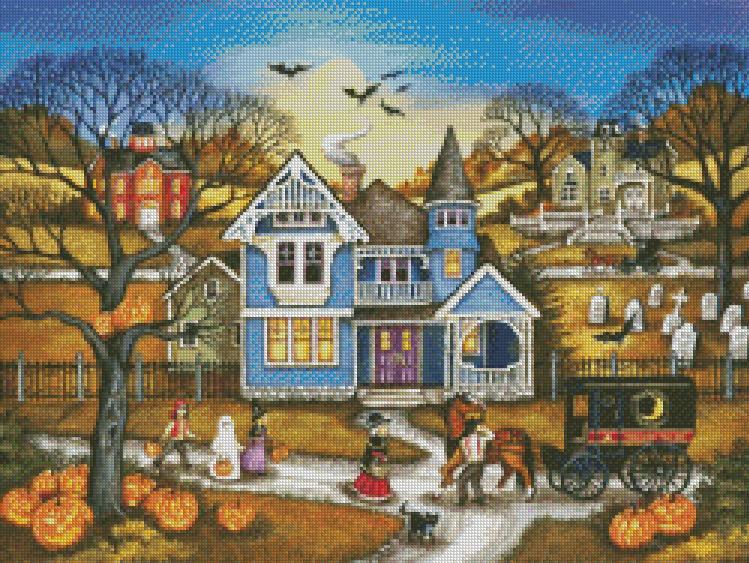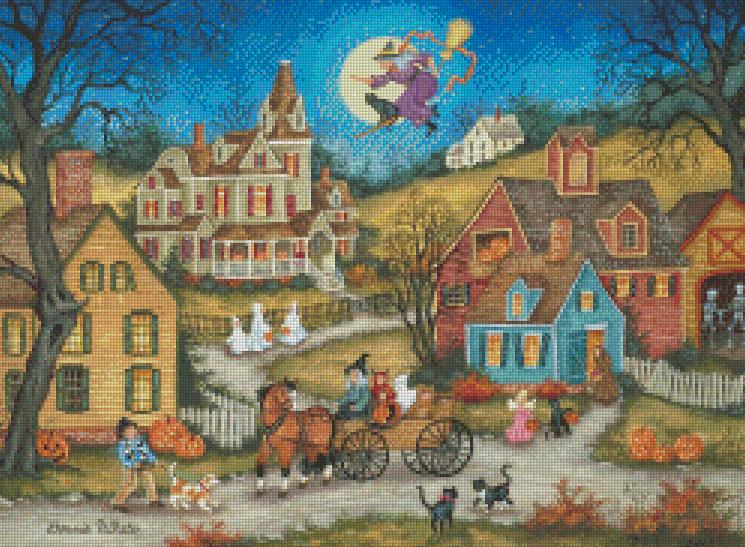 Halloween Set 2: Hallows Eve Hooligans, The Dare, Three Little Witches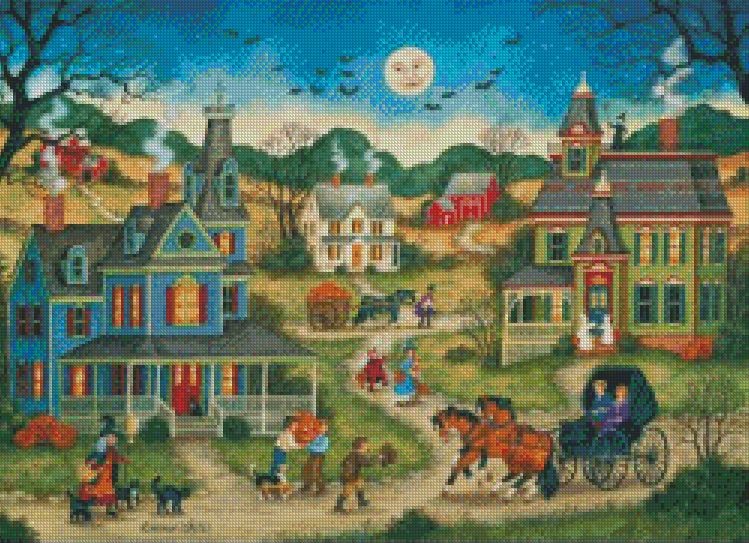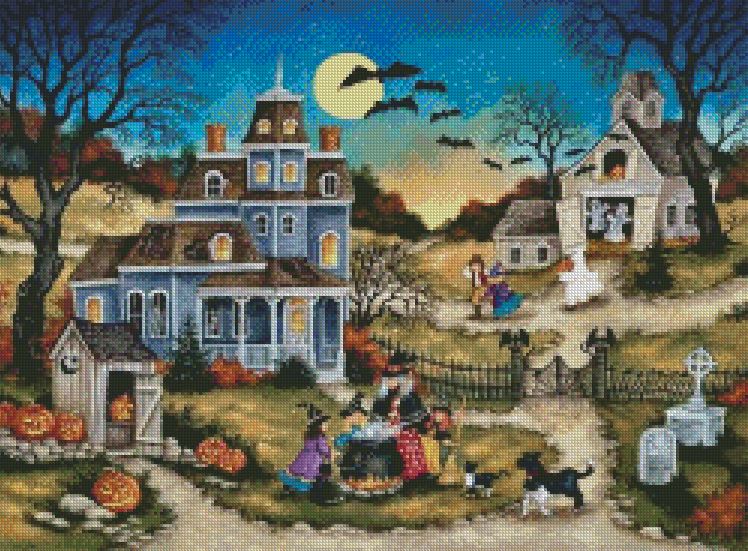 Christmas Set 1: Spirit of Christmas, Christmas Eve Flurries, Christmas Eve Fly By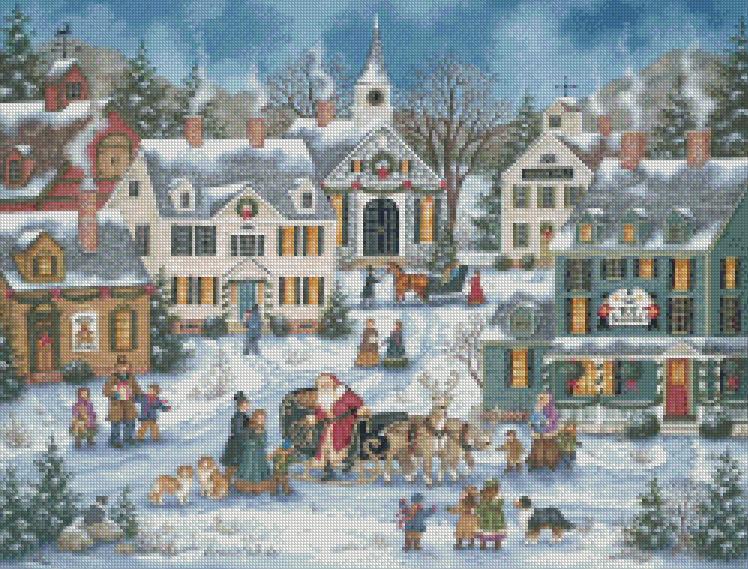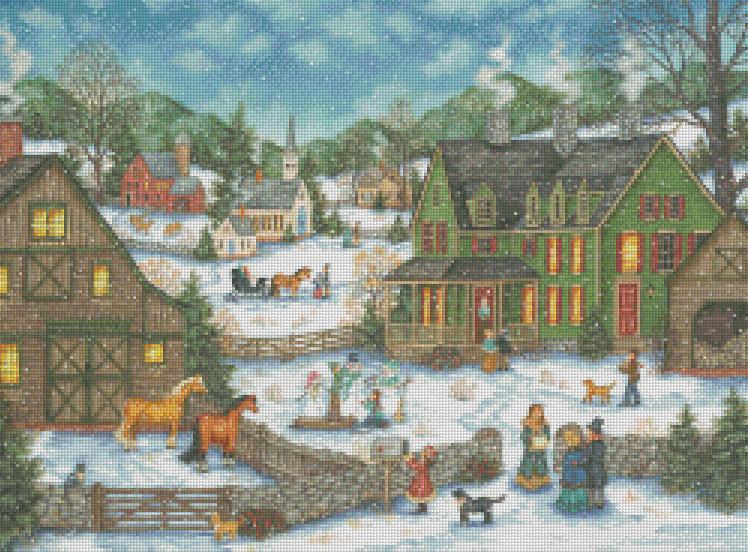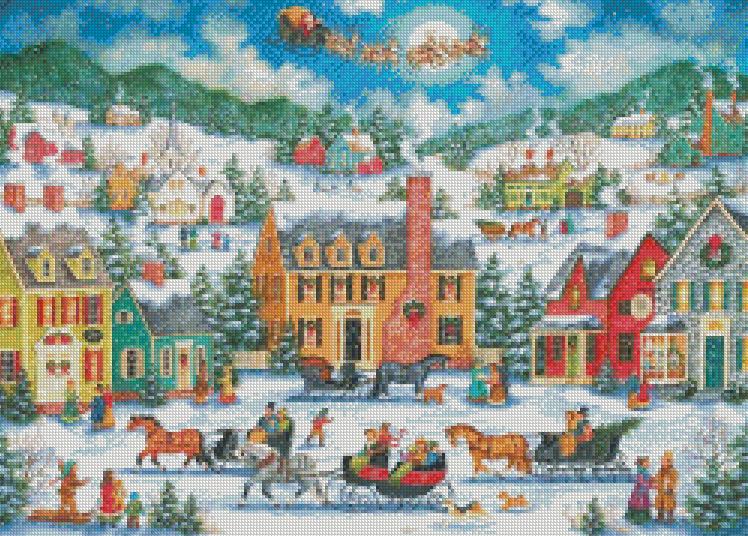 Christmas Set 2: Snowy Christmas Eve, An Early Visit From Santa, Rosealia's New Skates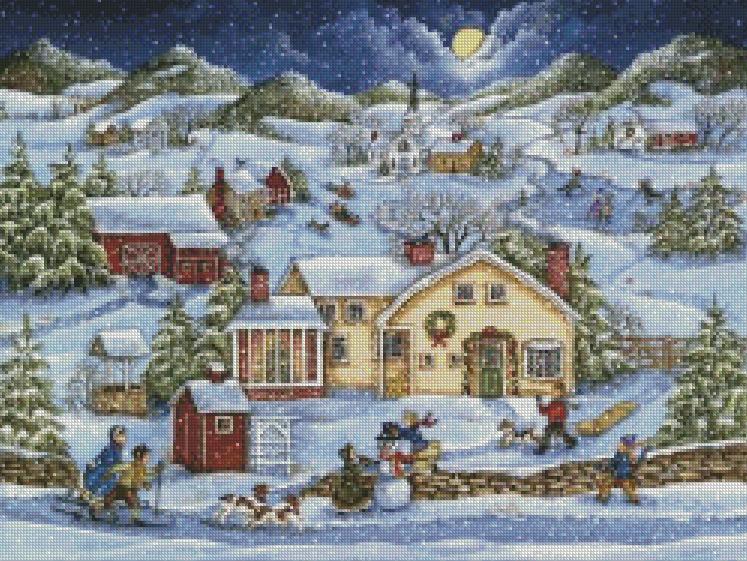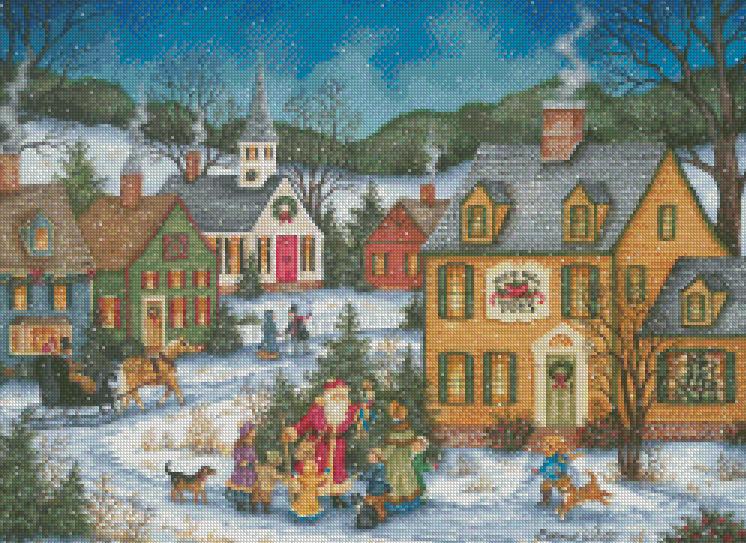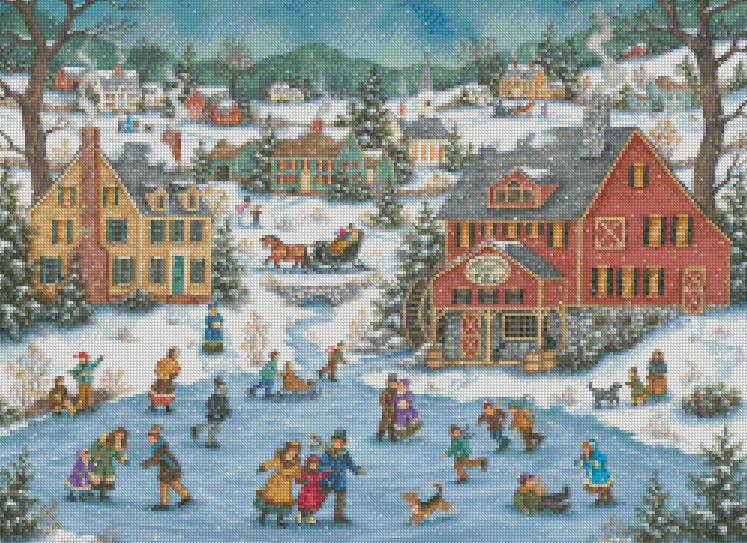 Christmas Set 3: On Our Way To Christmas, Let It Snow, Snow Day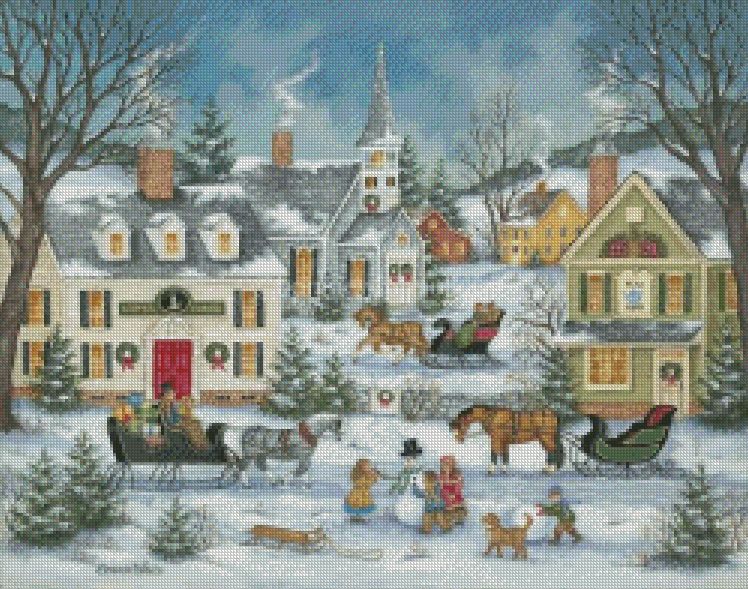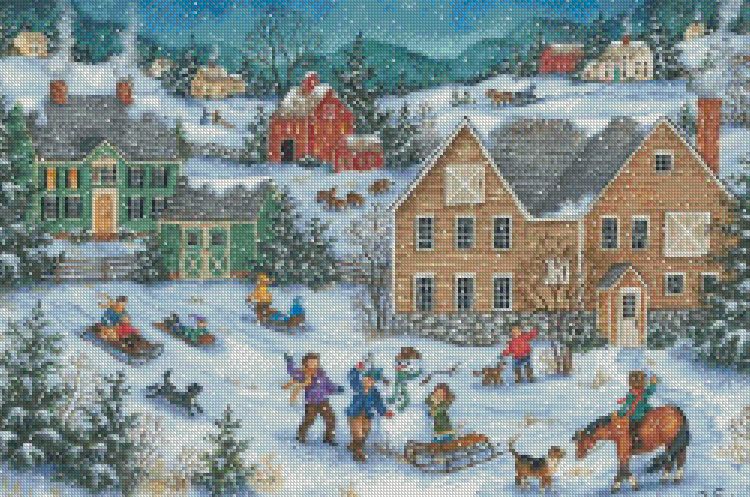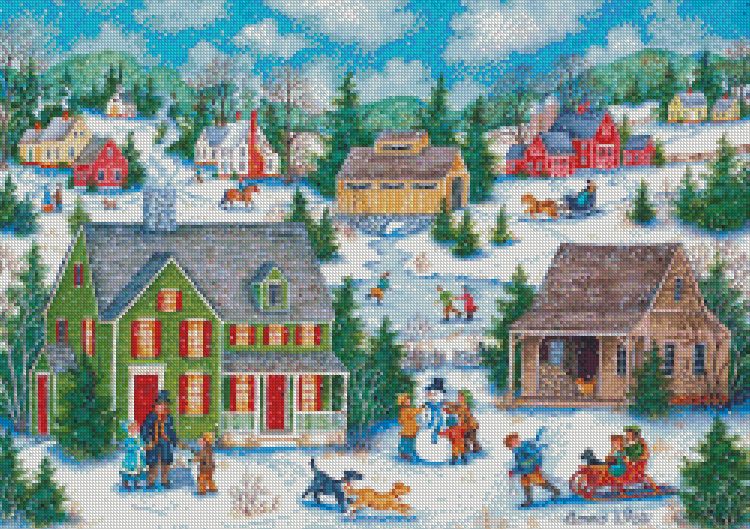 Christmas Set 4: Snowballed, Harborside Carolers, Crossfire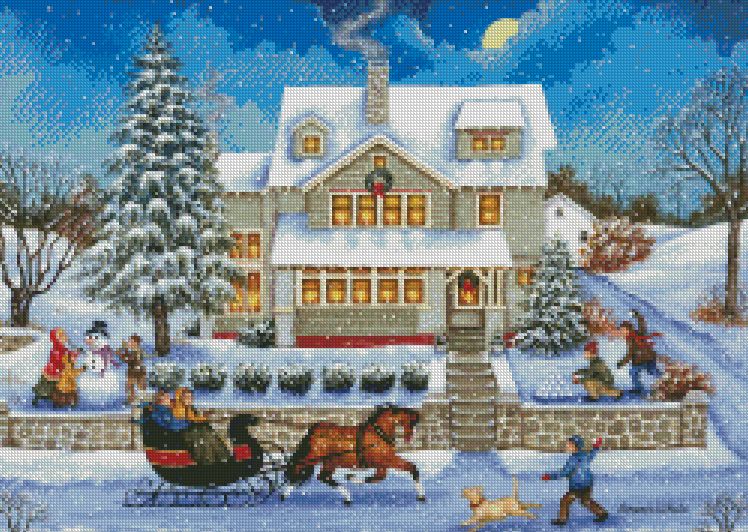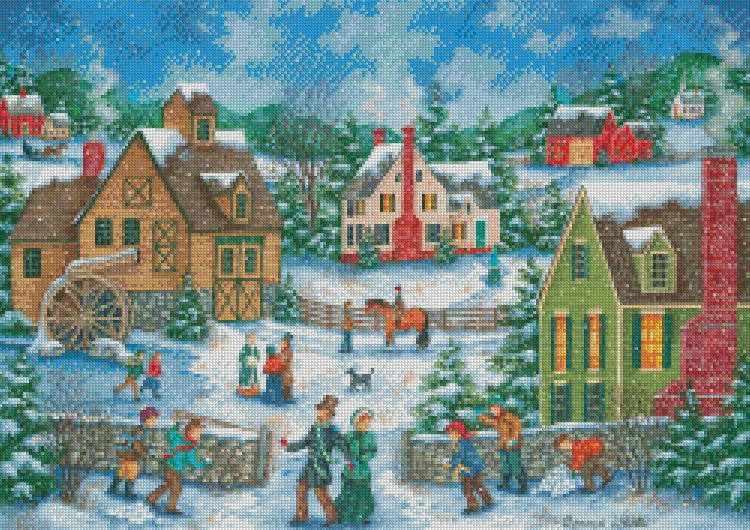 Don't forget our special offers: buy any two sets and receive an automatic 15% discount, buy three sets and receive a 20% discount.