We currently offer 21 sets of charts based on Charles Wysocki's Americana paintings, each set contains 3 charts. Three sets are Christmas-themed.
Each of the set of 3 charts listed below is available in 18 count for just $13.99 including shipping. Click on the thumbnails for full details of each set, more on our special offers and how to order (opens new window).
Set 1: Quilts for Sale, Fox Hill Farms, Apple Butter Makers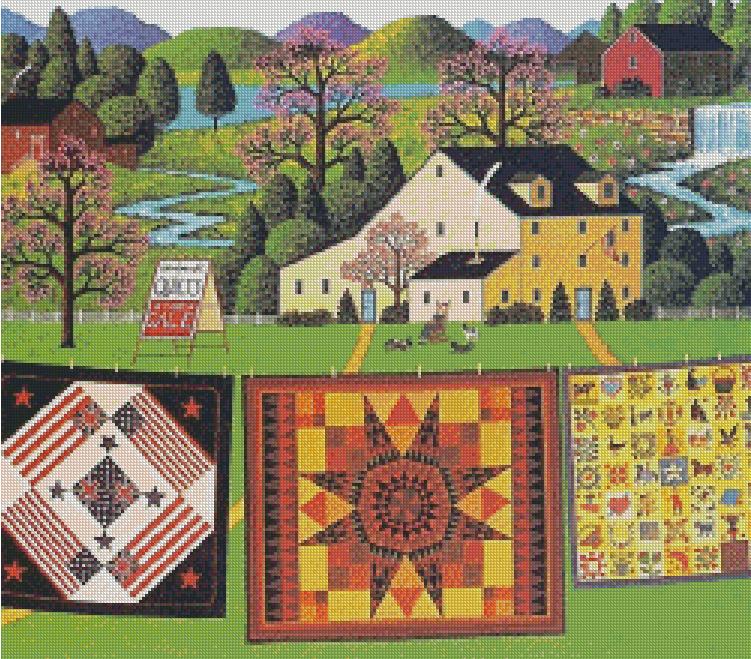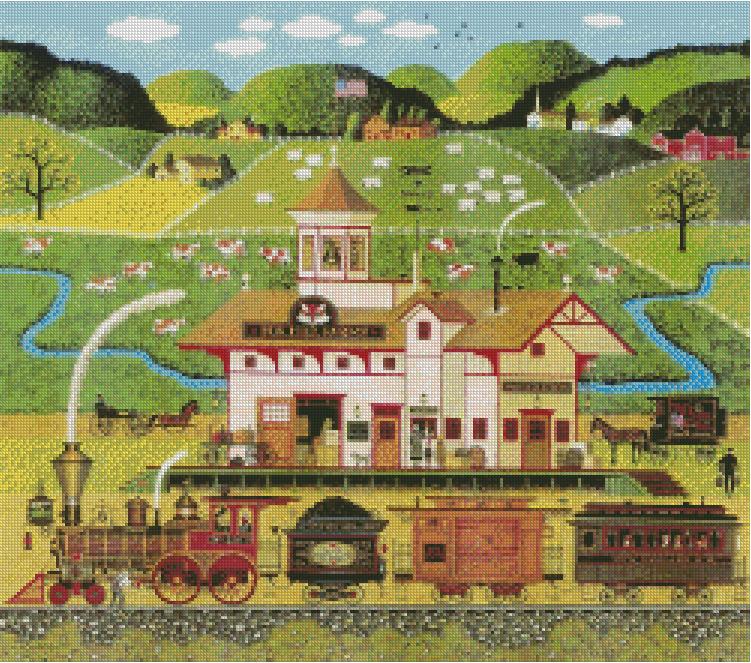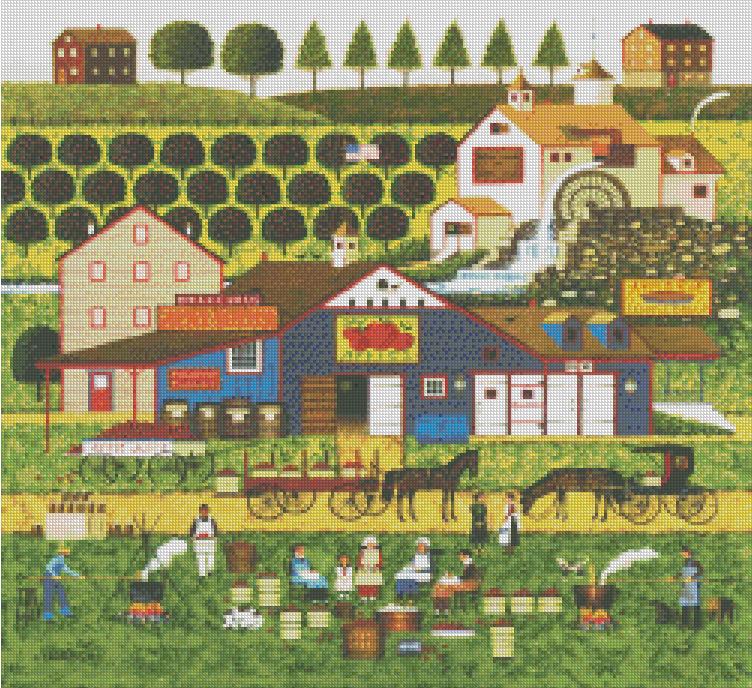 Set 2: Westcotts Black Cherry Harbor, Devilstone Harbor, Crickethawk Harbor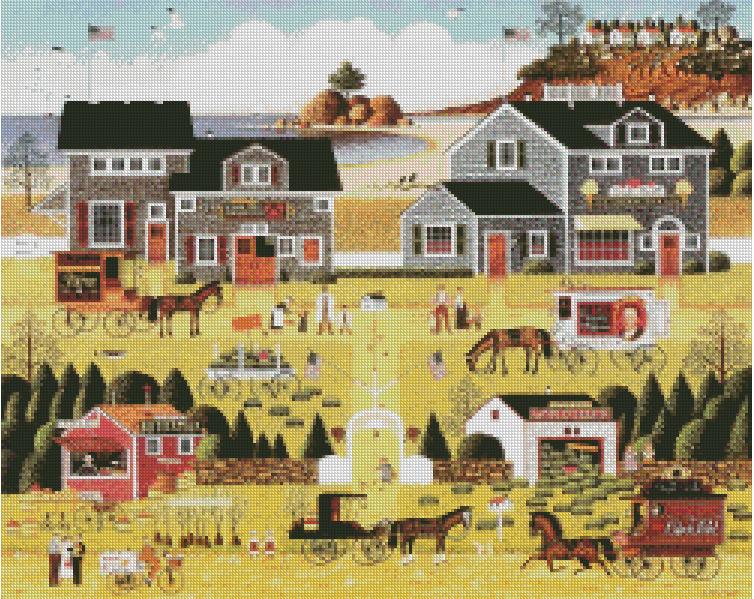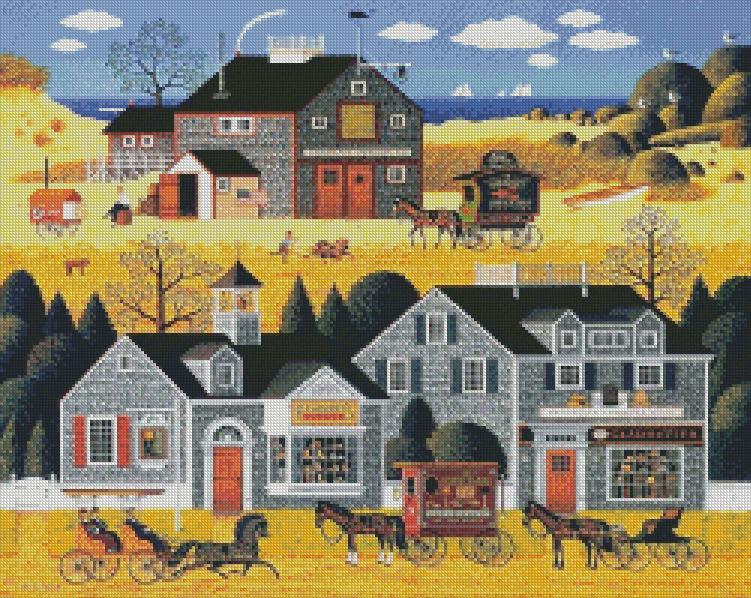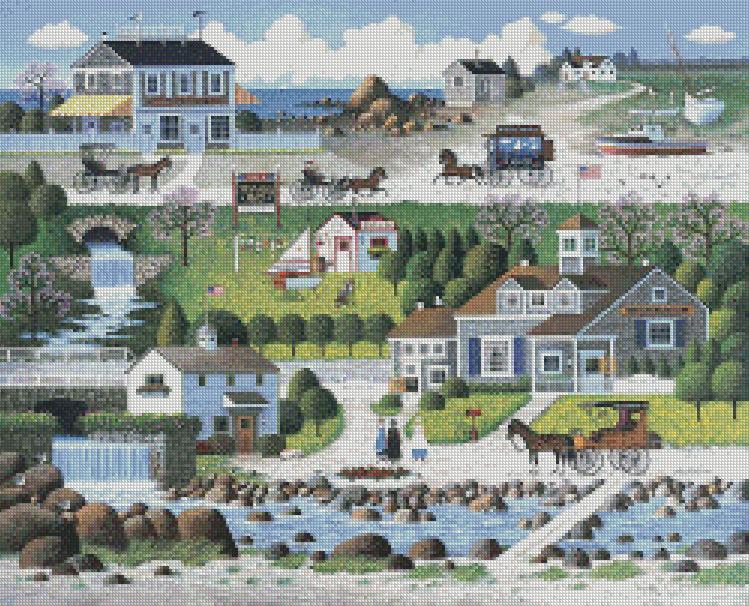 Set 3: Hawk River Hollow, Nantucket Winds, Burma Road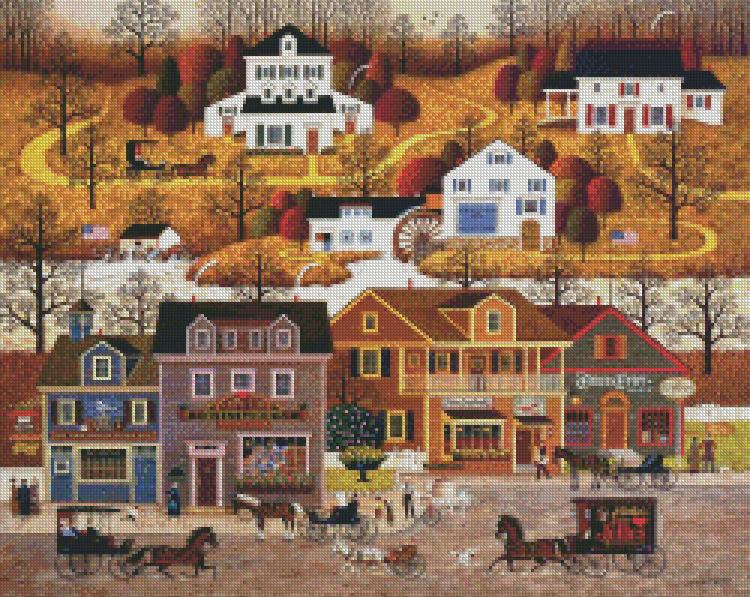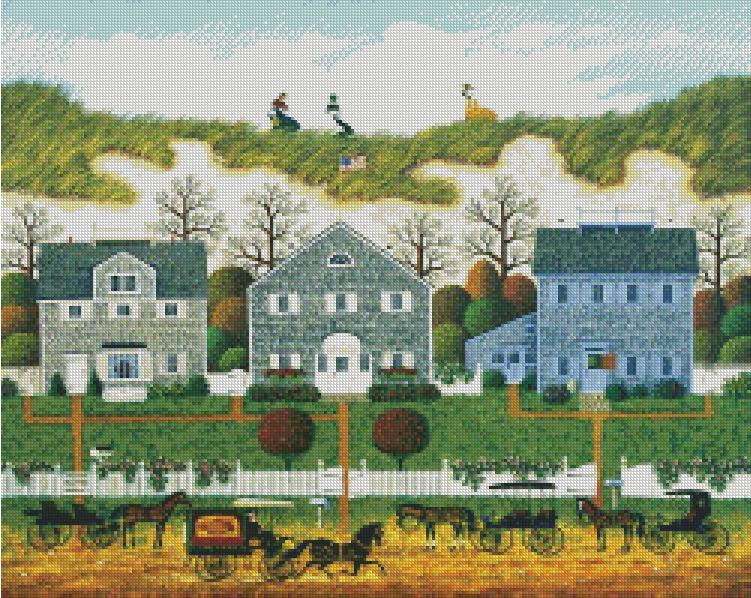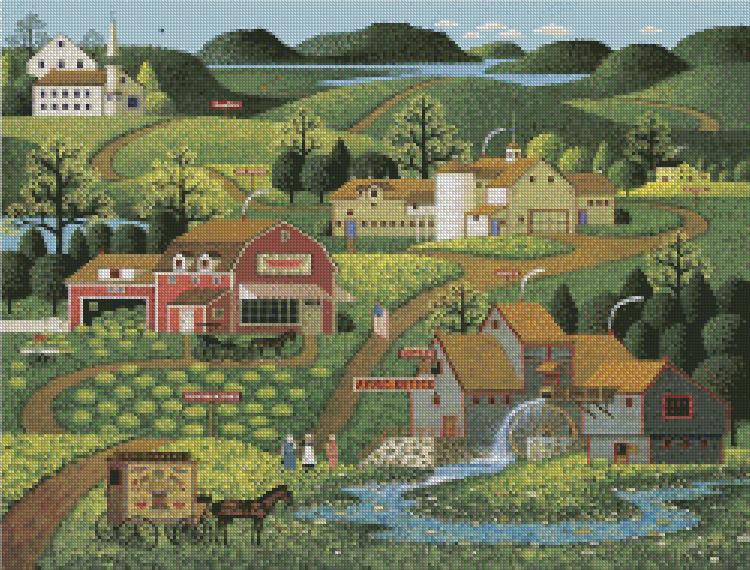 Set 4: Birds of a Feather, Old Glory Farms, Virginia's Nest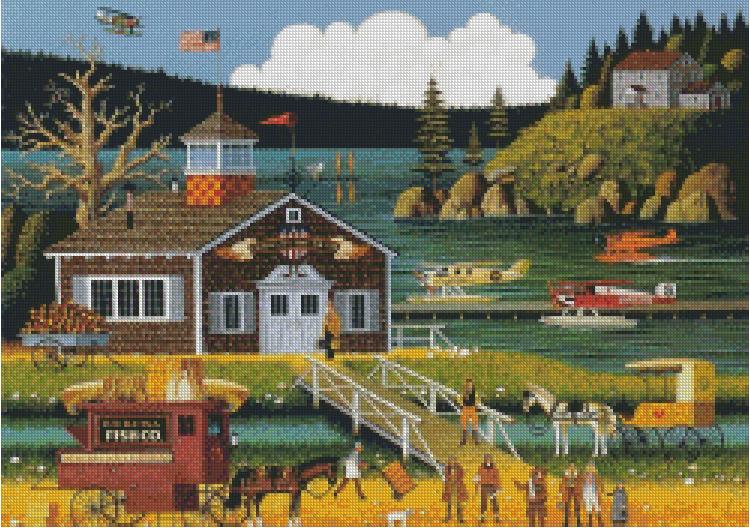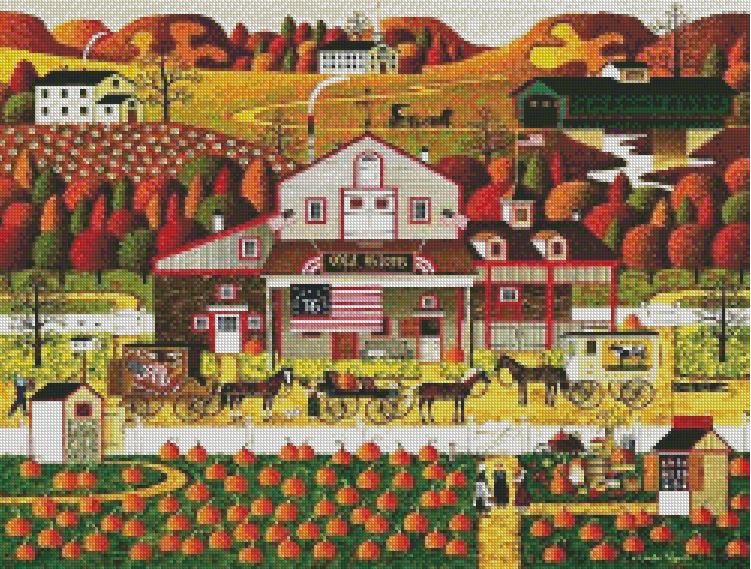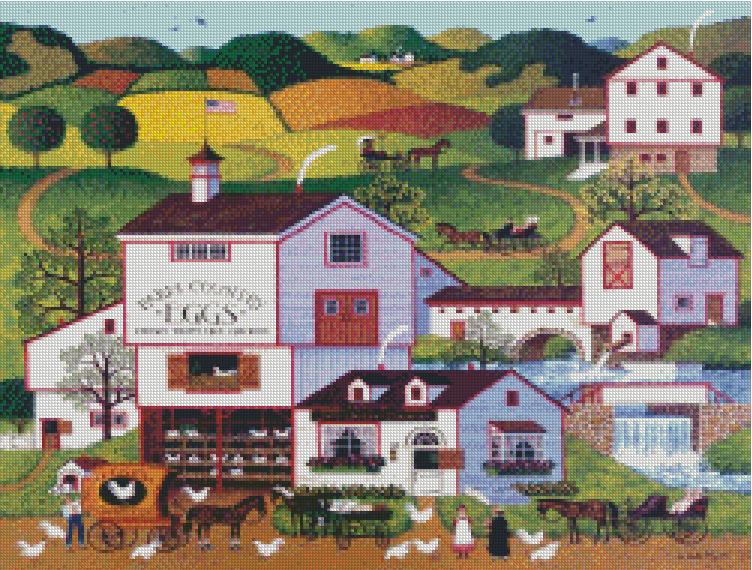 Set 5: Gulls Nest, Moonlight and Roses in Olde Maine, Peppercricket Farms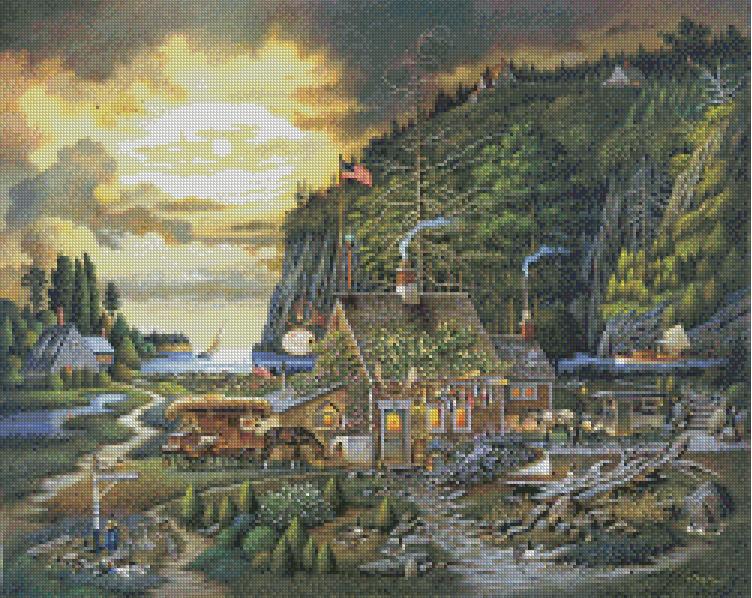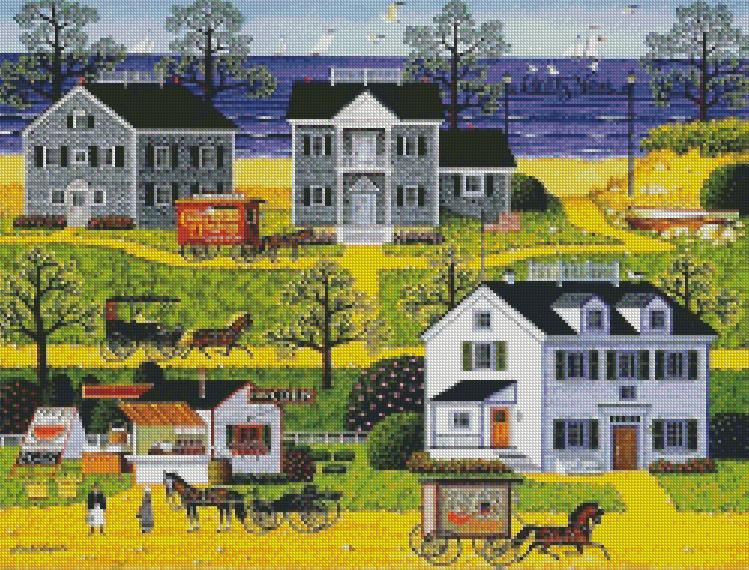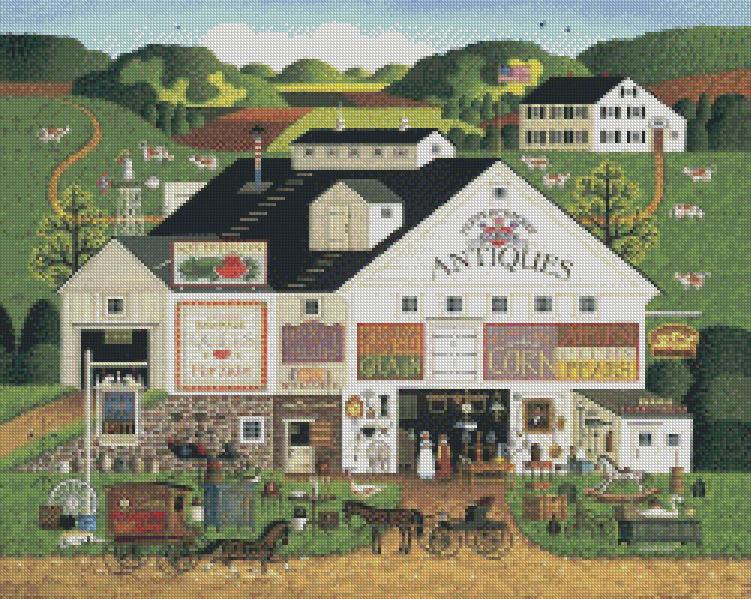 Set 6: Country Gardens, Waterfall Valley, Jolly Hill Farms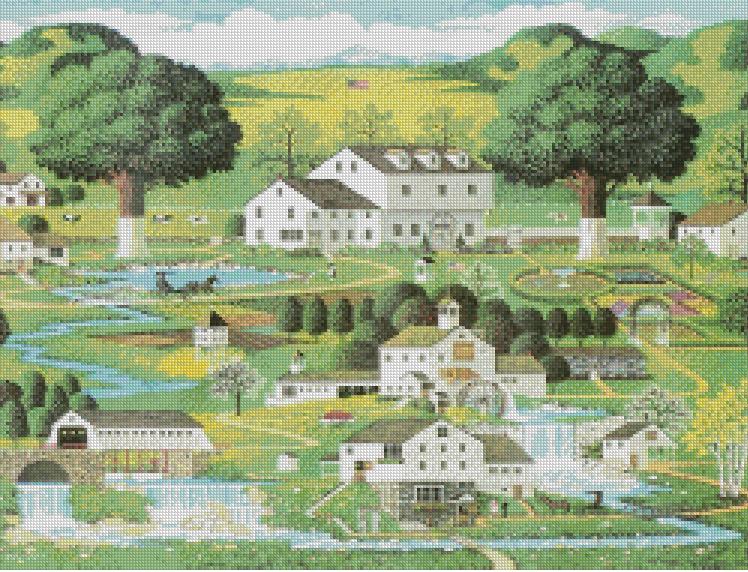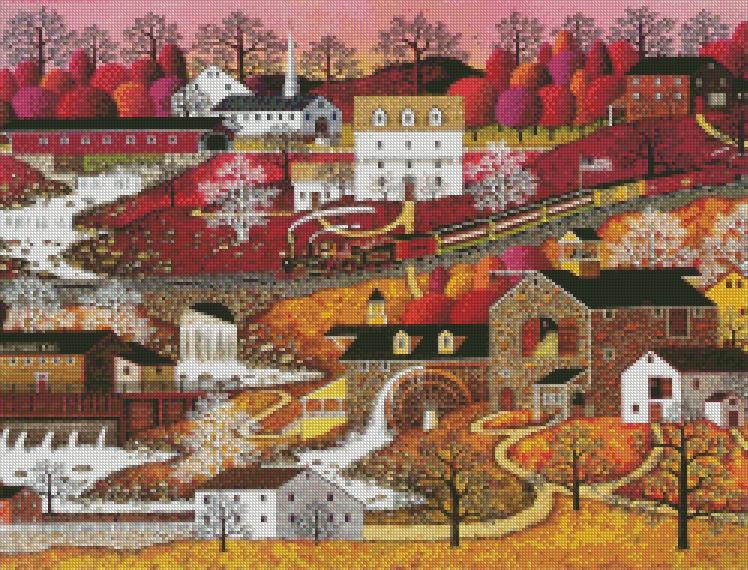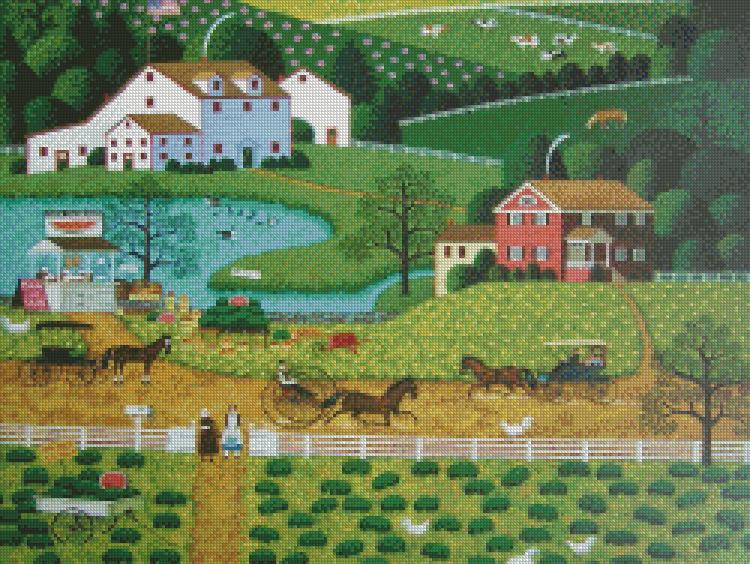 Set 7: Moonlight Bay, New England Wedding, Yankee Wink Hollow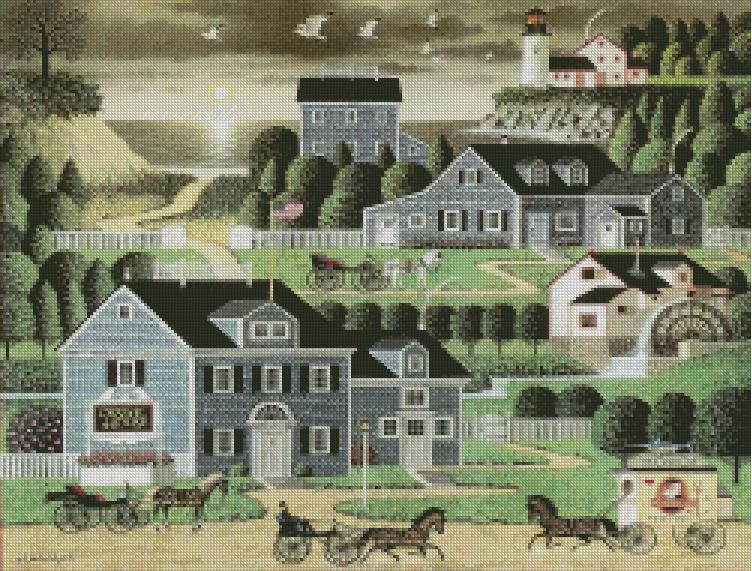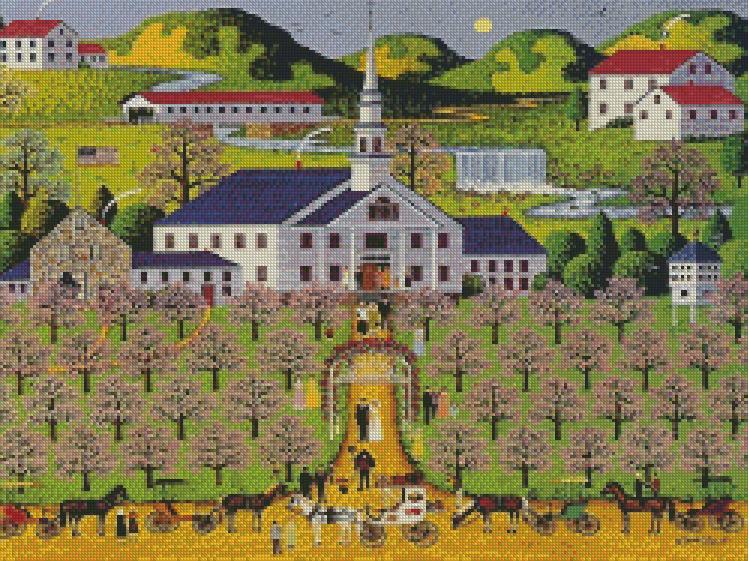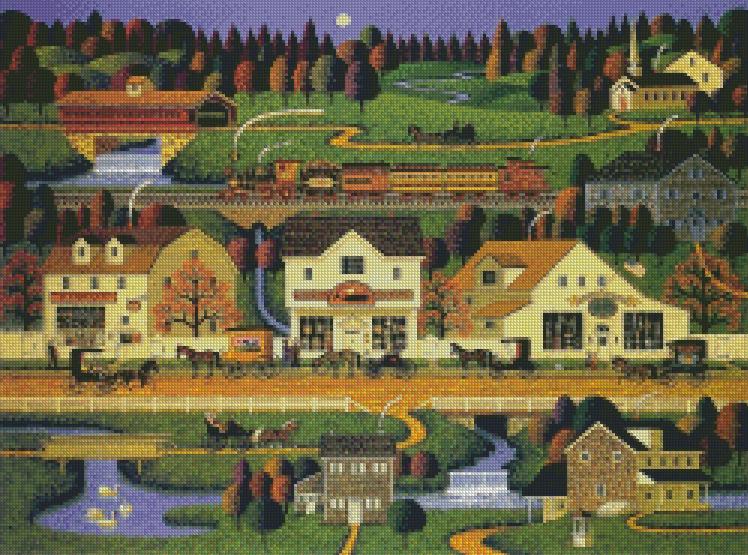 Set 8: Hound of the Baskervilles, Prairie Wind Flowers, Sunnyside Up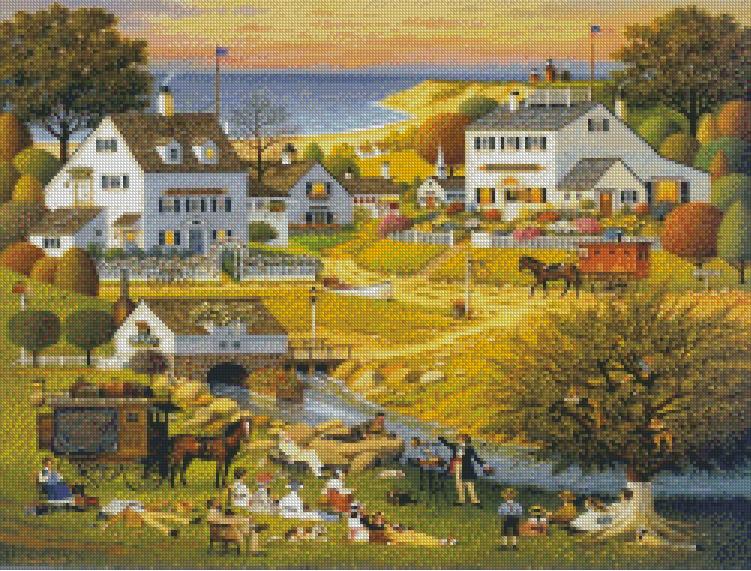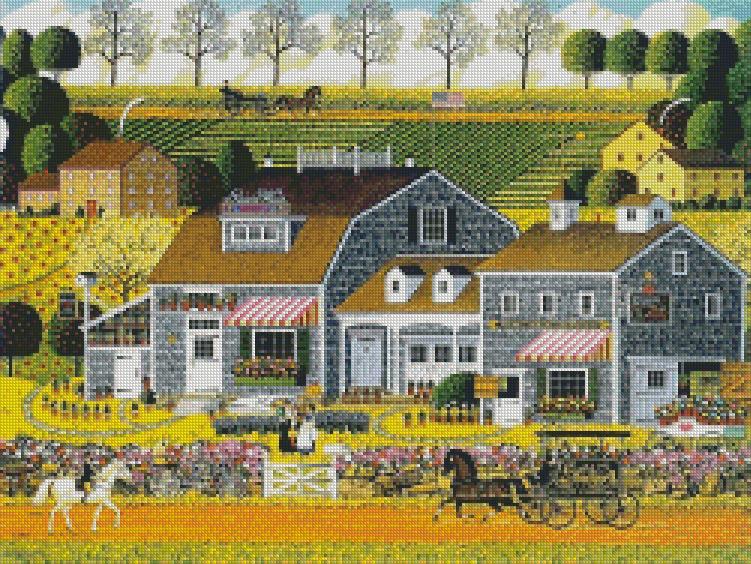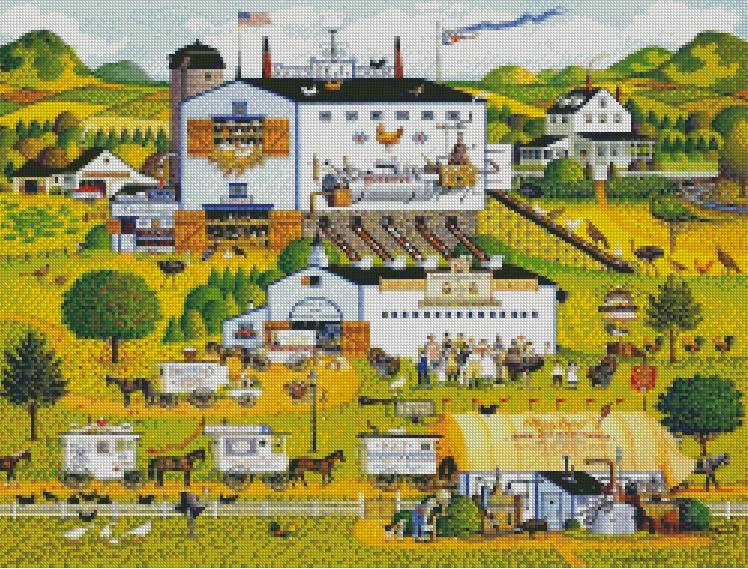 Set 9 - Carver Coggins, Clammers at Hodges Horn, Foxy Fox Outfoxes the Foxhunters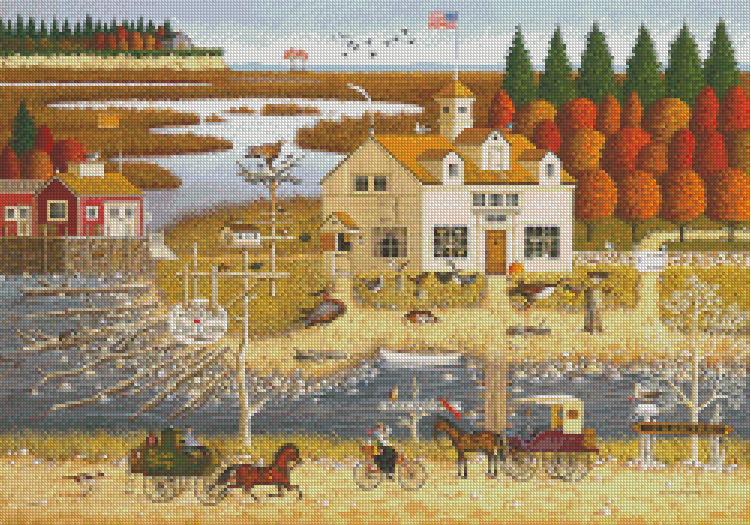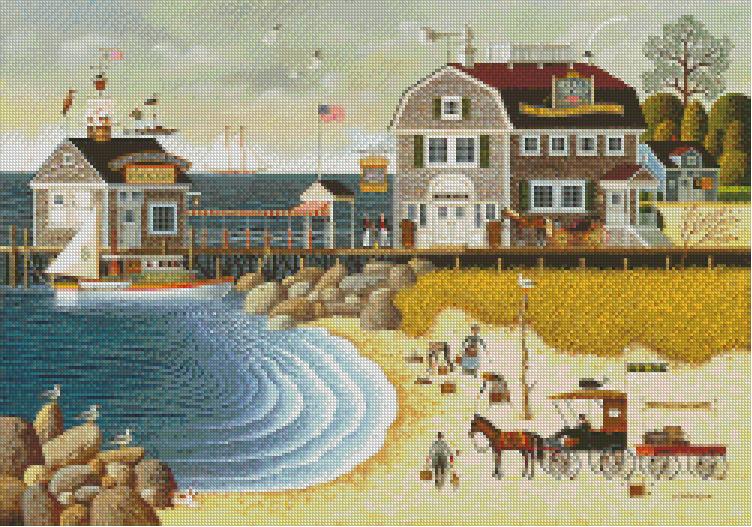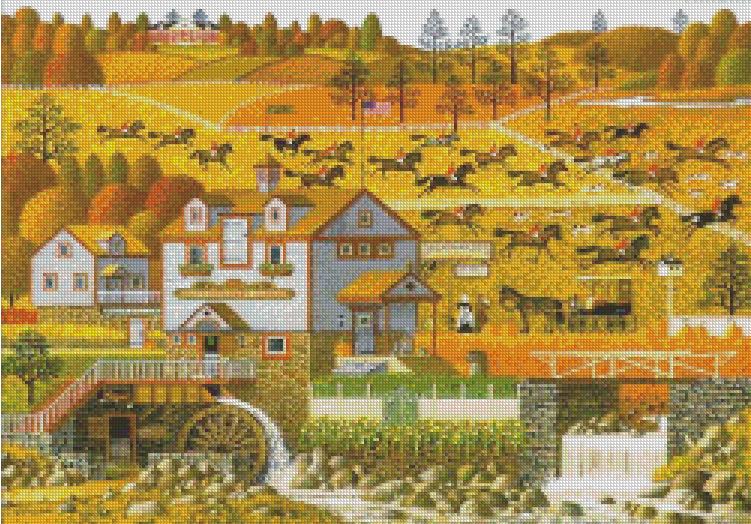 Set 10 - Plum Valley, Whalers Bay, So Proudly We Hail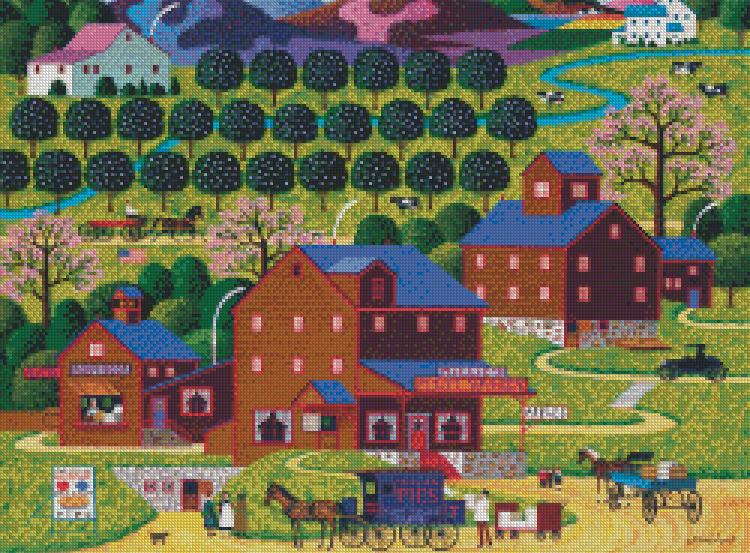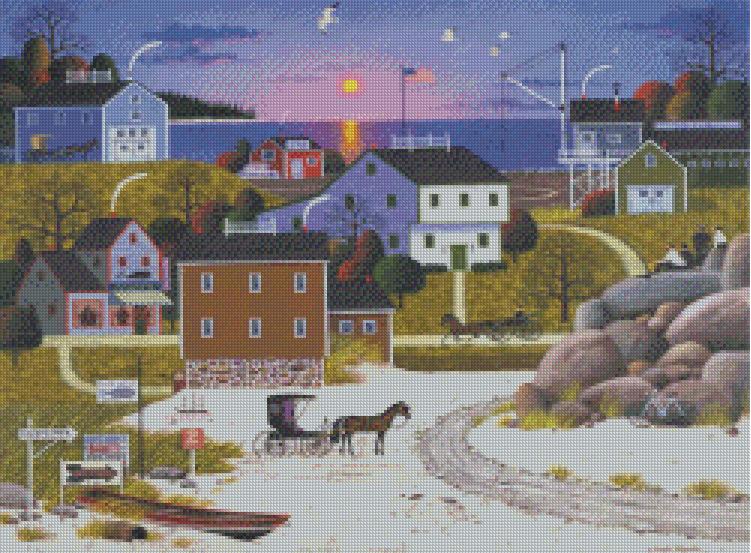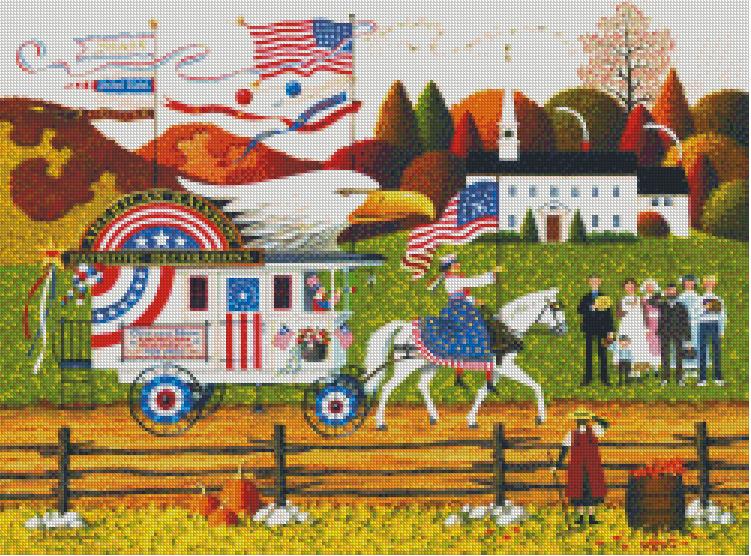 Set 11 - Small Talk, Labor Day in Bungalowville, Gingernut Valley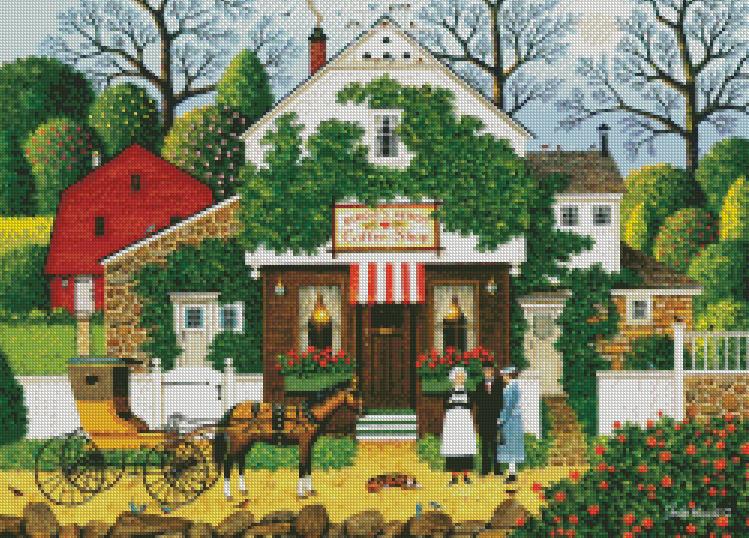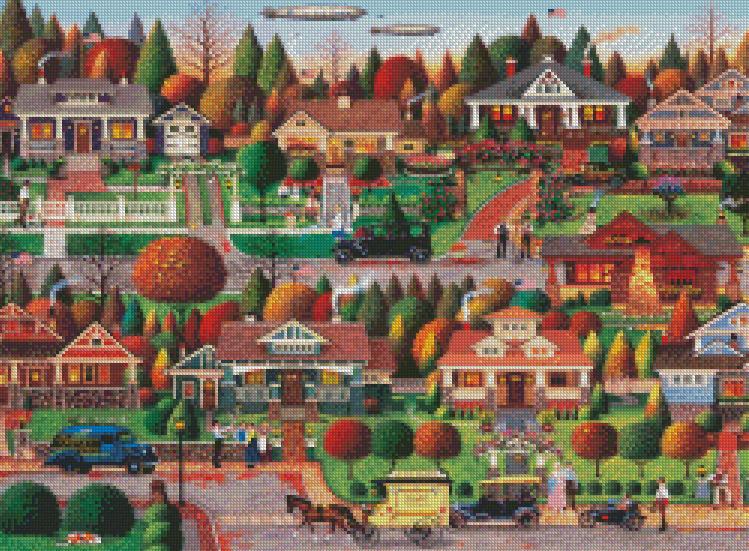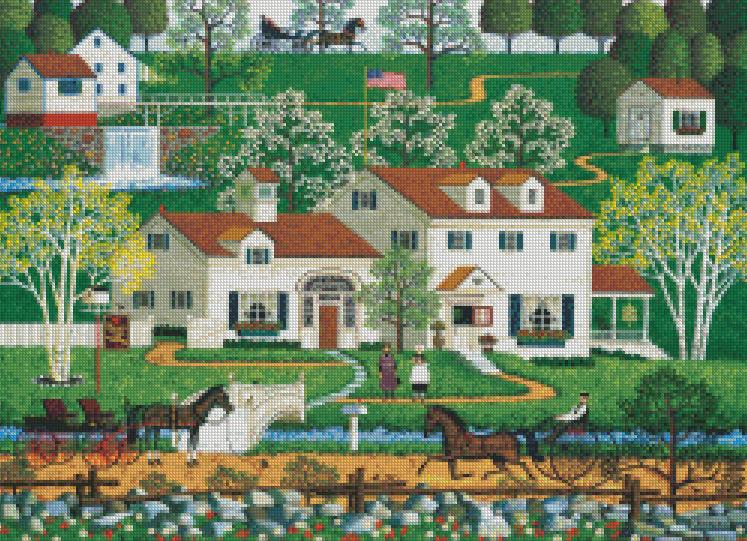 Winter Set 1: Hickory Haven Canal, Tobacco, Flowers & Candles, Gifts Antiques & Cakes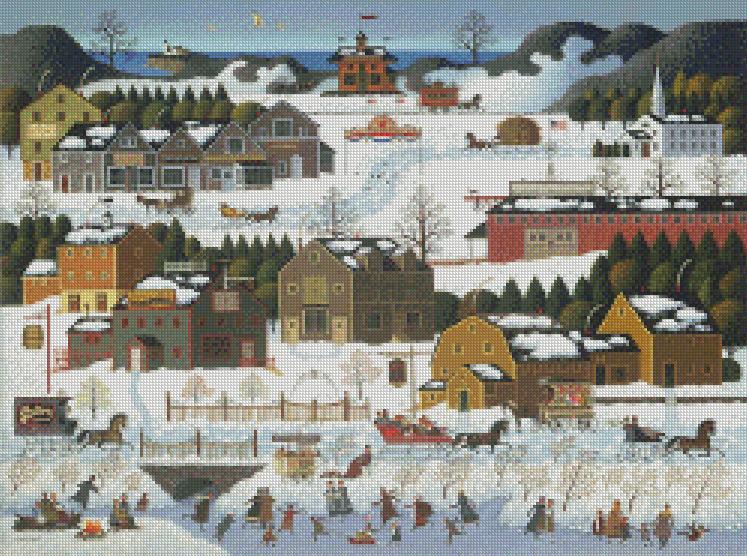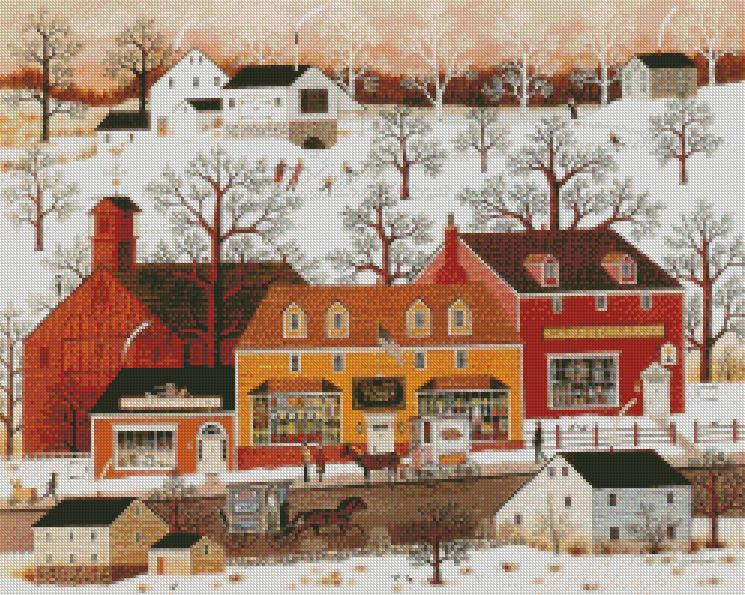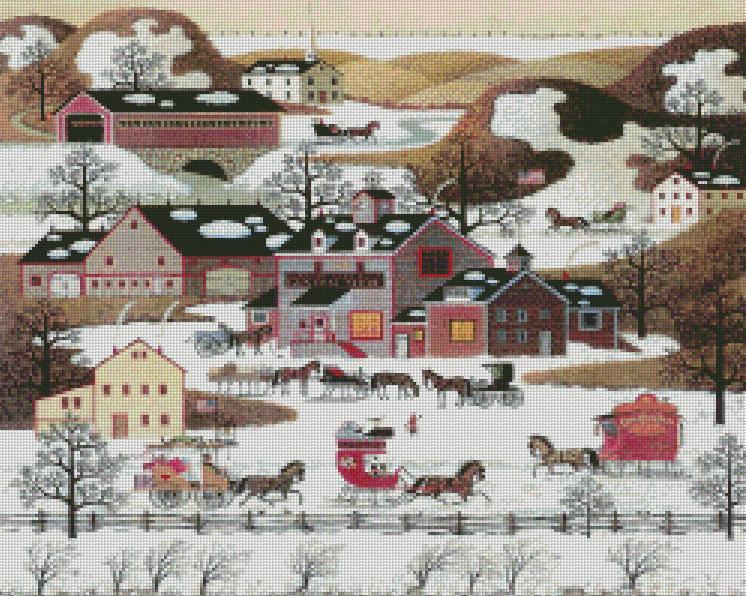 Winter Set 2: Cocoa Break at the Copperfields, Fox Run, Beaver Hat Tavern


Christmas Set 1: Home for the Holidays, Plumbellys Playground, Santas Coming to Town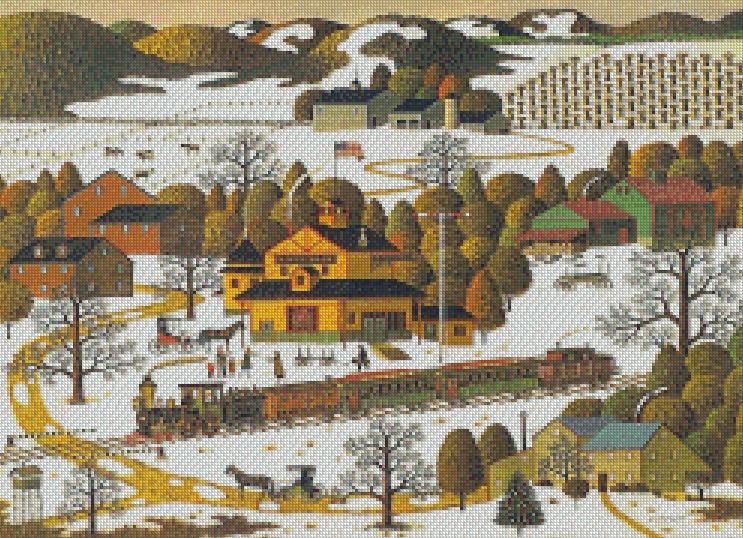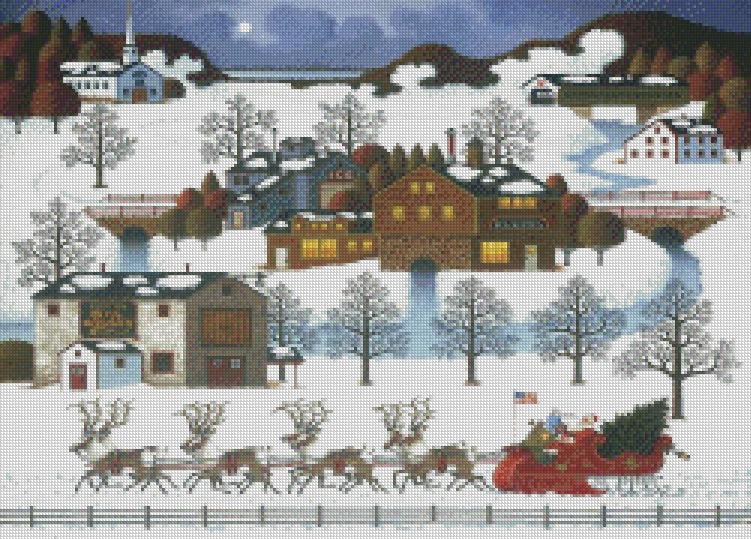 Christmas Set 2: Twas the Twilight before Christmas, Churchyard Christmas, Christmas Greeting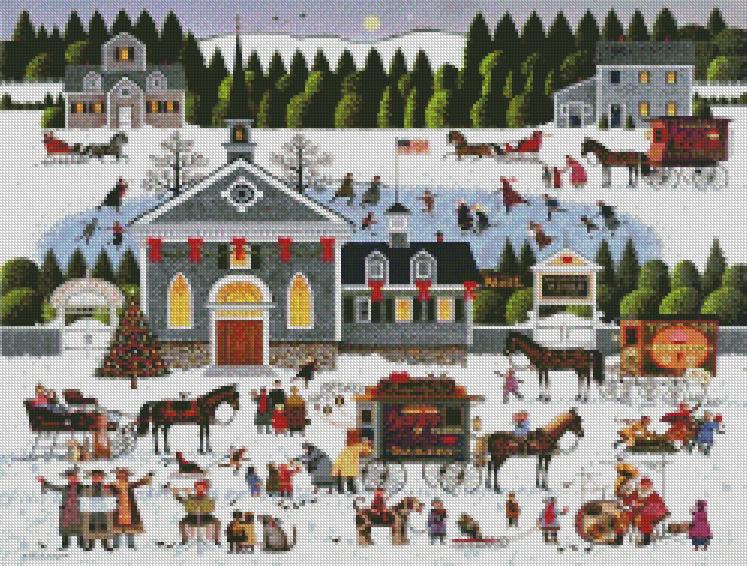 Christmas Set 3 - Cape Cod Christmas, Evening Sled Ride, Smoke Creek Landing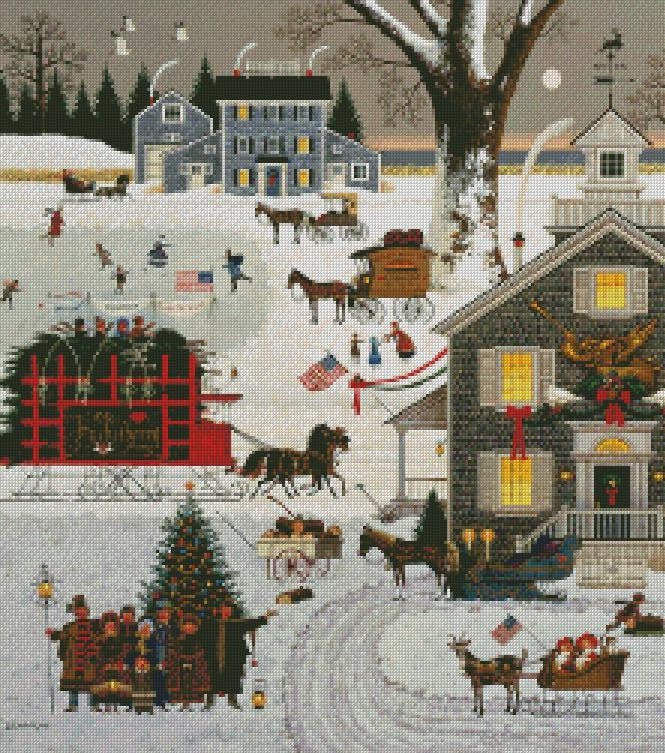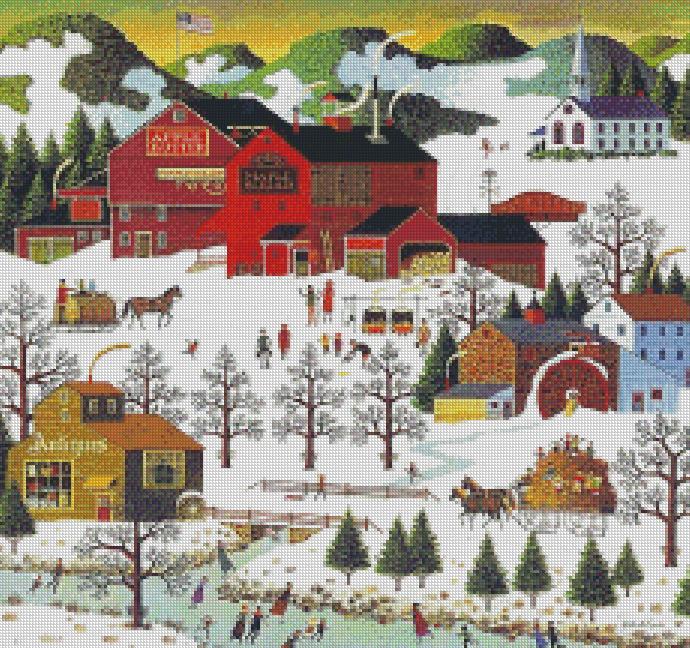 Lighthouses Set 1 - Gay Head Light, Rockland Breakwater Light, The Three Sisters of Nauset


Cats Set 1 - Frederick the Literate, Mabel the Stowaway, Remington the Horticulturalist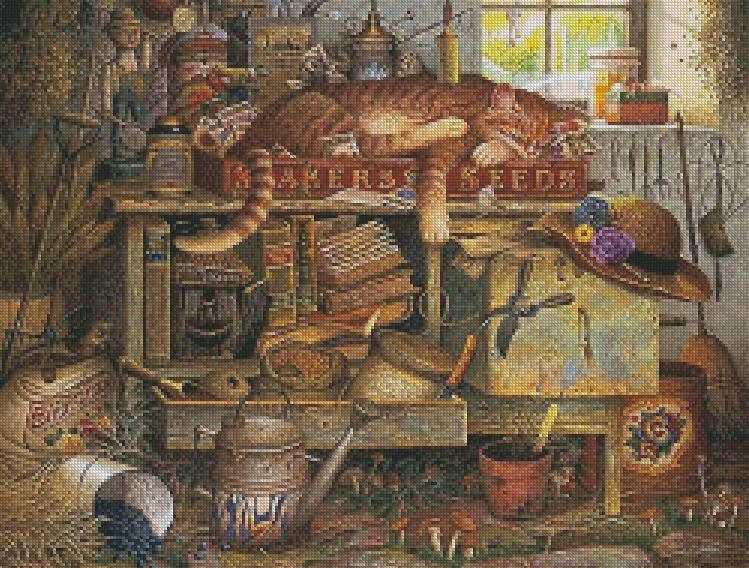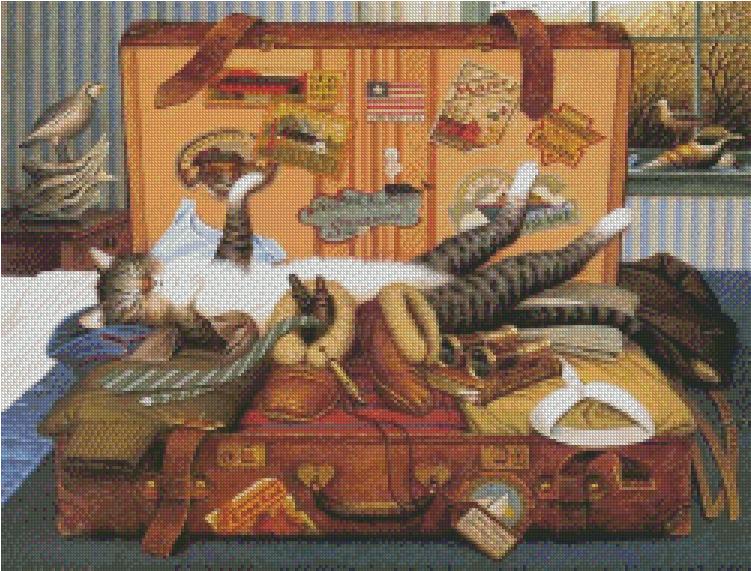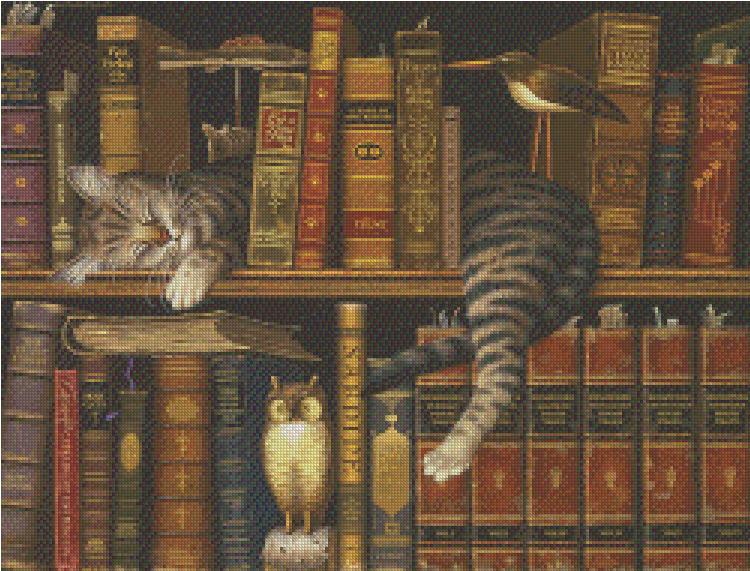 Cats Set 2- Maggie the Messmaker, Ethel the Gourmet, All Burned Out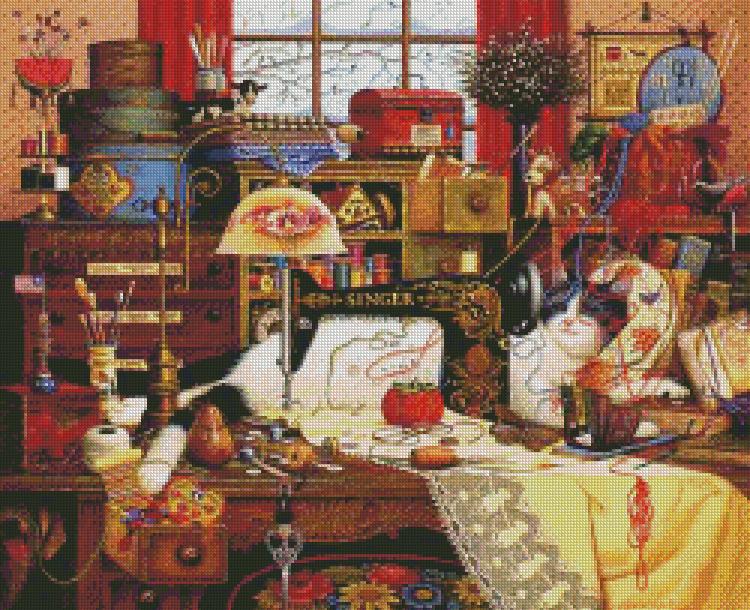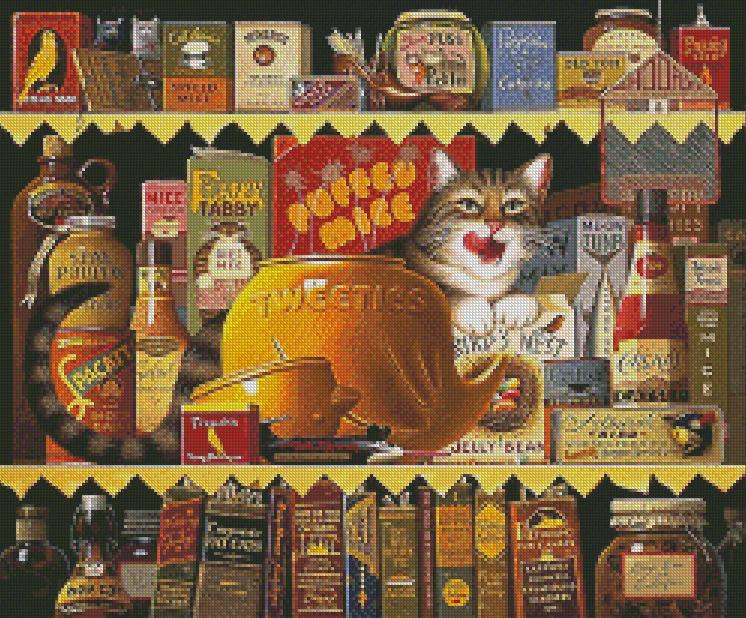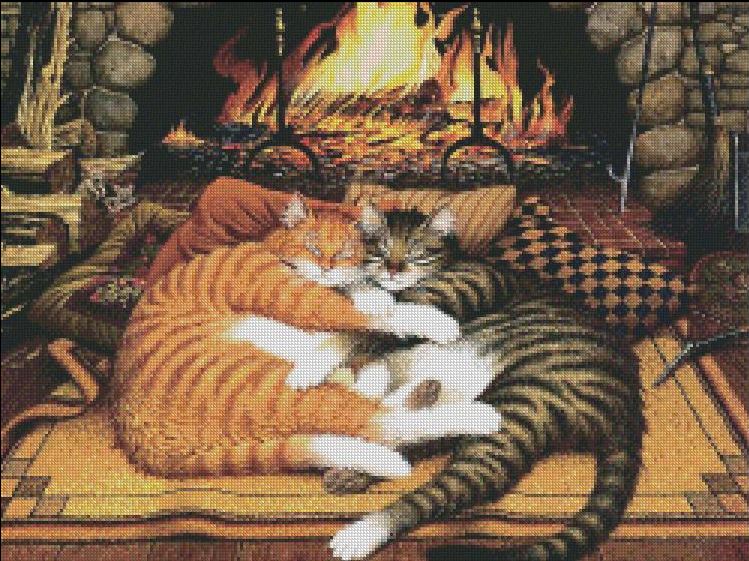 Cats Set 3 - Elmer & Loretta Hangin' Out, Monty Minding the Store, Max in the Adirondacks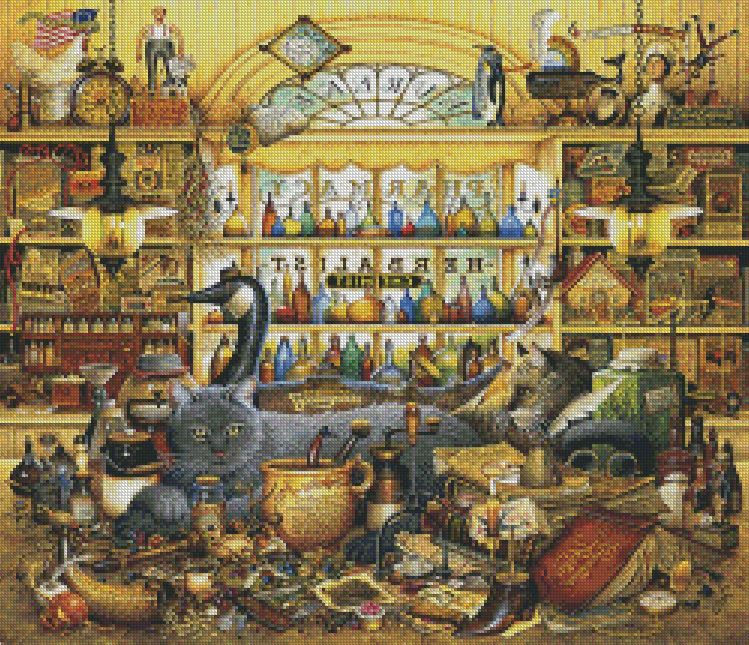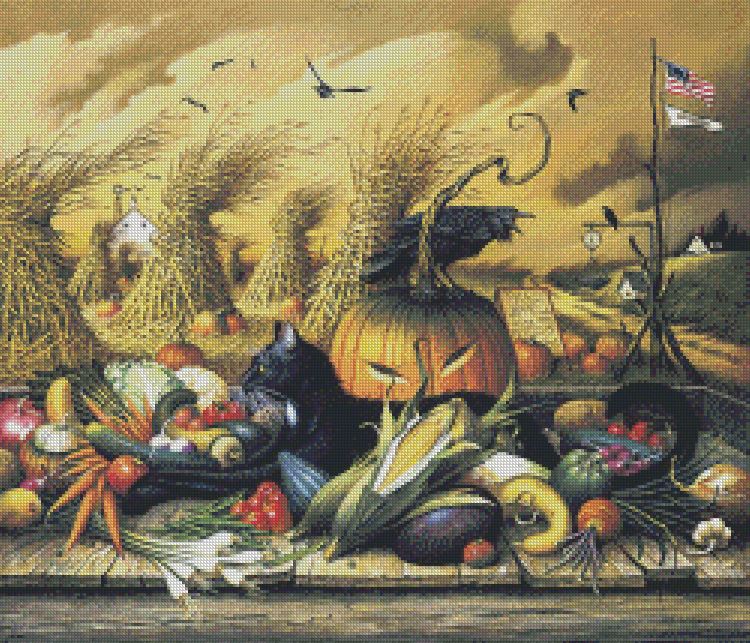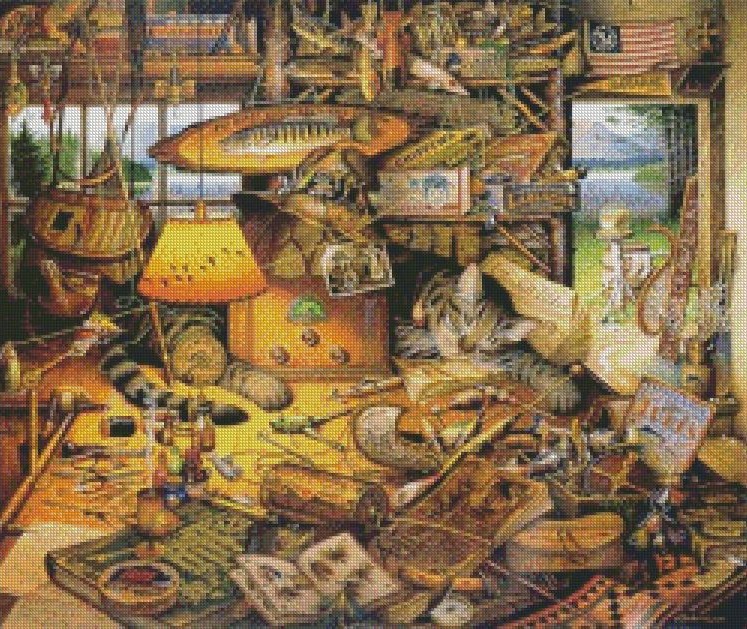 Don't forget our special offers: buy any two sets and receive an automatic 15% discount, buy three sets and receive a 20% discount.