We currently offer 29 charts of Eric Dowdle paintings, in 8 sets of patterns, including two Christmas-themed sets and a Halloween set.
The sets of three charts listed below are available in 18 count for just $13.99 including shipping worldwide. The sets with four patterns are $14.99. Click on the thumbnails for details of each set, more on our special offers and how to order (opens new window).
Set 1: Gardner Village Witchfest, Flying School, All Hallows Eve, Scarecrow Festival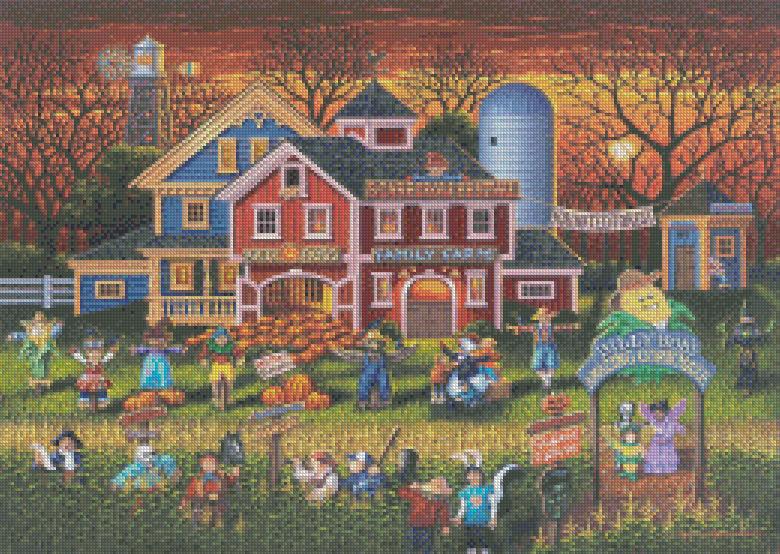 Set 2: Hometown Christmas, Christmas Village, Gingerbread Man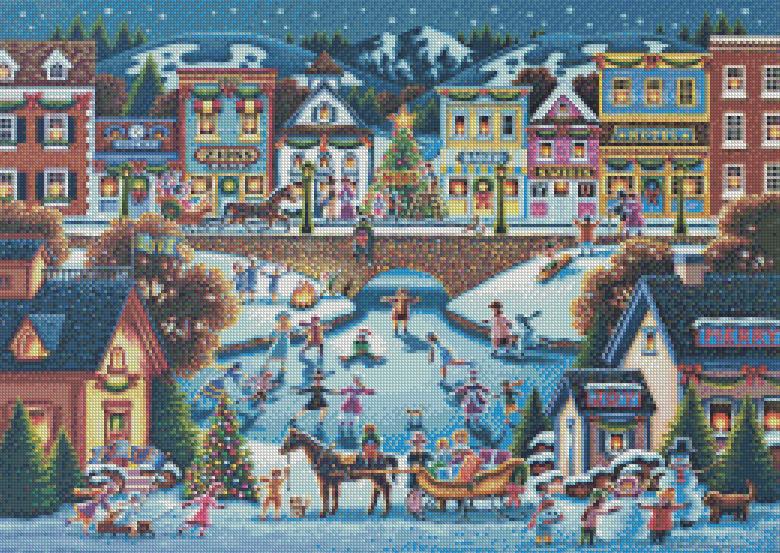 Set 3: Christmas Delivery, Alpine Christmas, Vintage Toy Store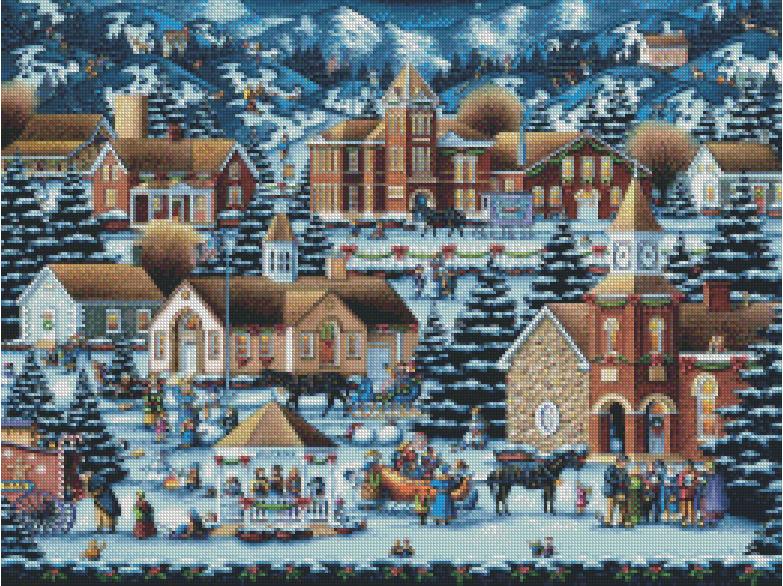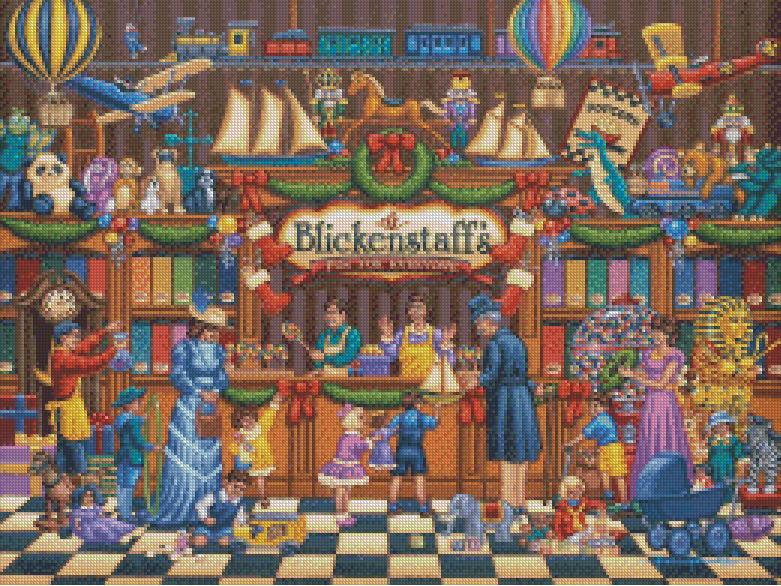 New England Chapels Set: Spring, Summer, Fall, Winter




Amish Set: Amish Quilts, Amish Potatoes, Amish Watermelons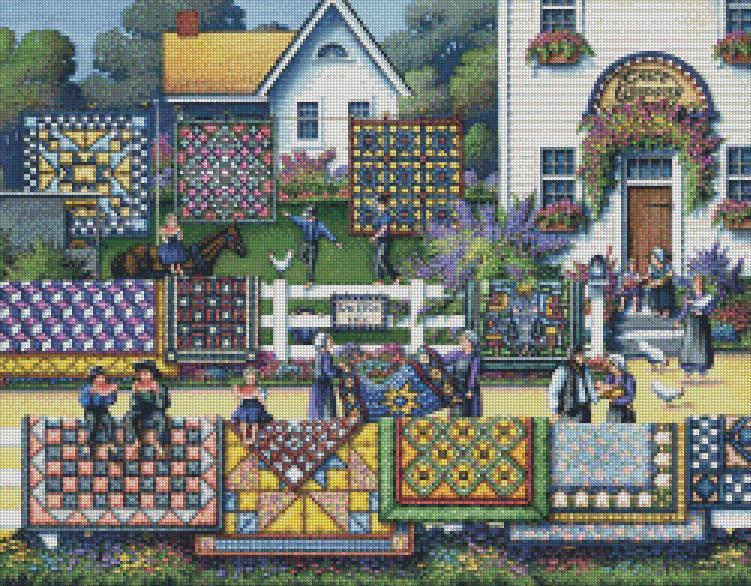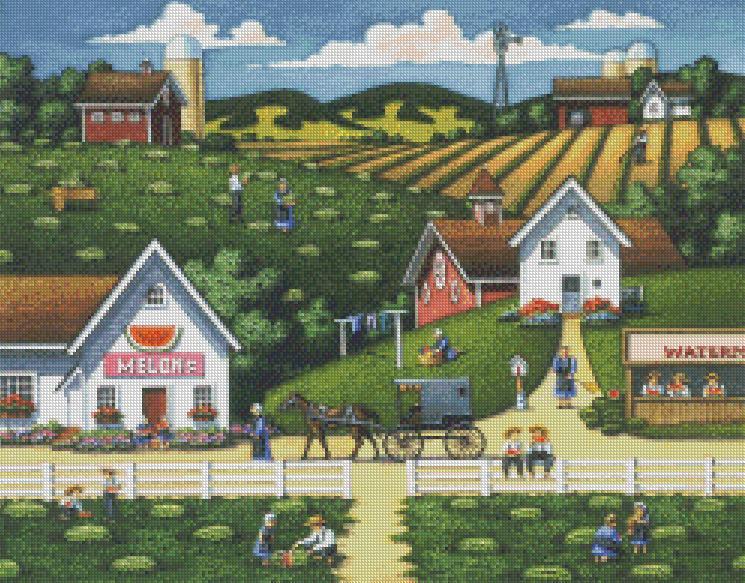 National Parks Set 1: Yellowstone, Grand Canyon, Yosemite


Historic Set 1: Williamsburg, Yorktown, Jamestown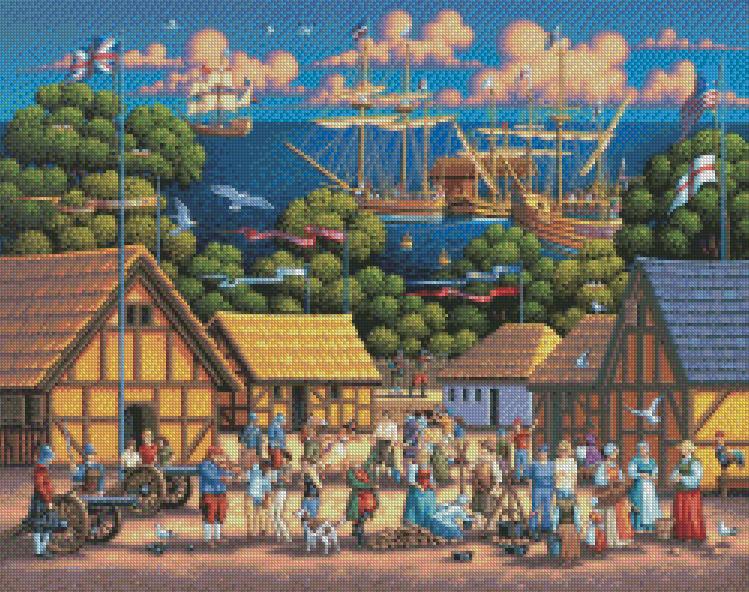 Historic Set 2: The Alamo, Gettysburg, Mount Vernon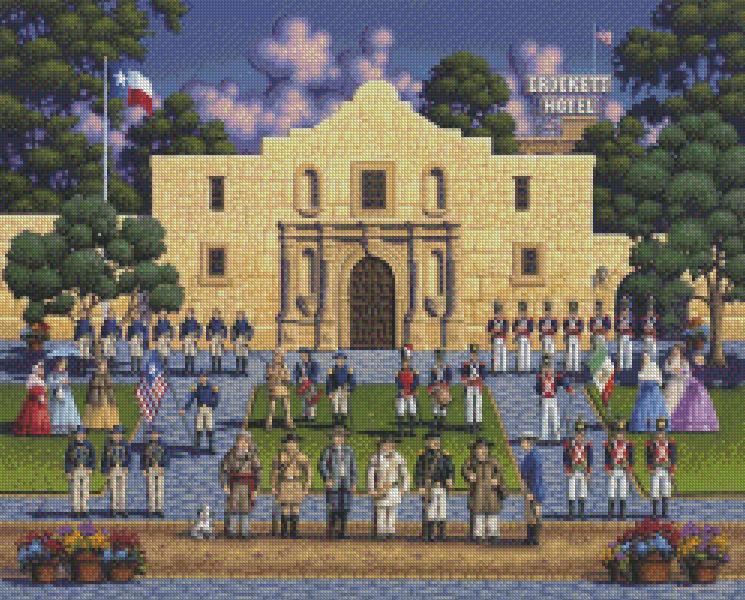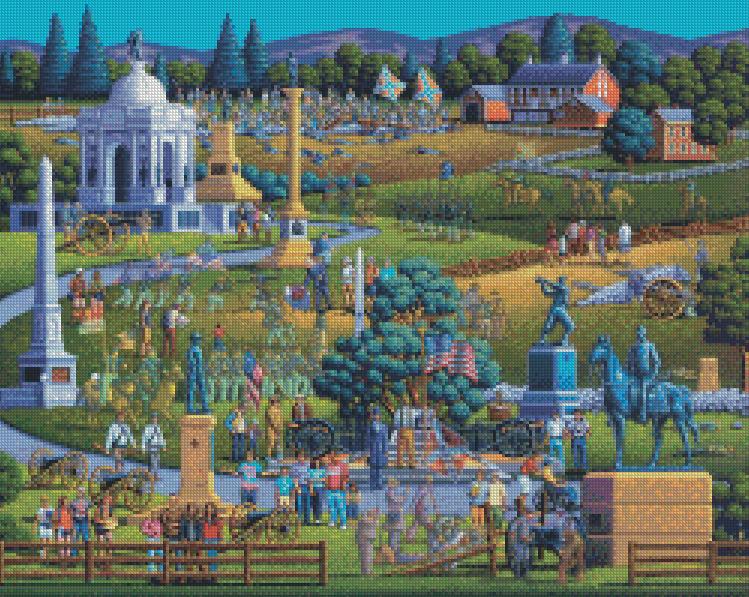 Don't forget our special offers: buy any two sets and receive an automatic 15% discount, buy three sets and receive a 20% discount.