We currently offer three sets of charts based on Heronim's popular and vivid Americana paintings, each containing three patterns.
The sets of three charts listed below are available in 18 count for just $13.99 including shipping worldwide. Click on the thumbnails for details of each set, more on our special offers and how to order (opens new window).
Set 1: Soap Box Derby, Ice Cold Cider, New England Clam Bake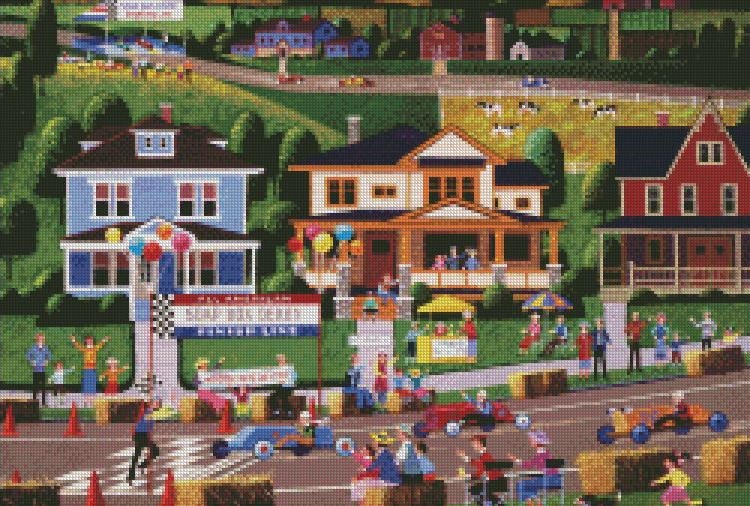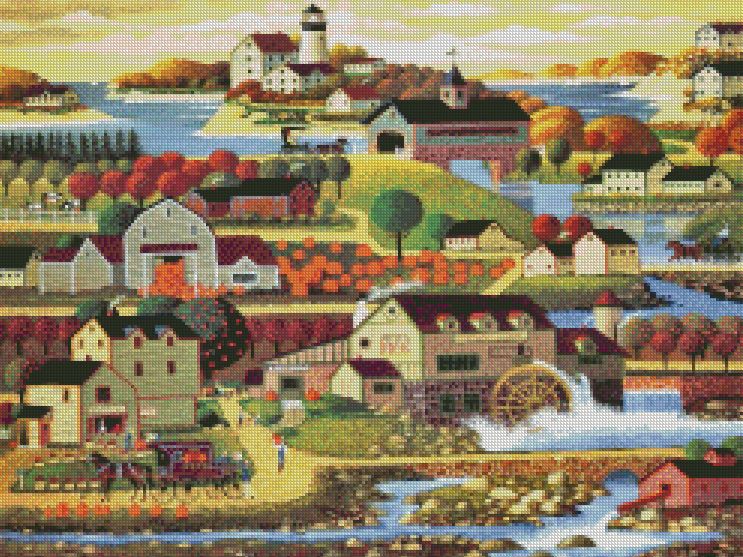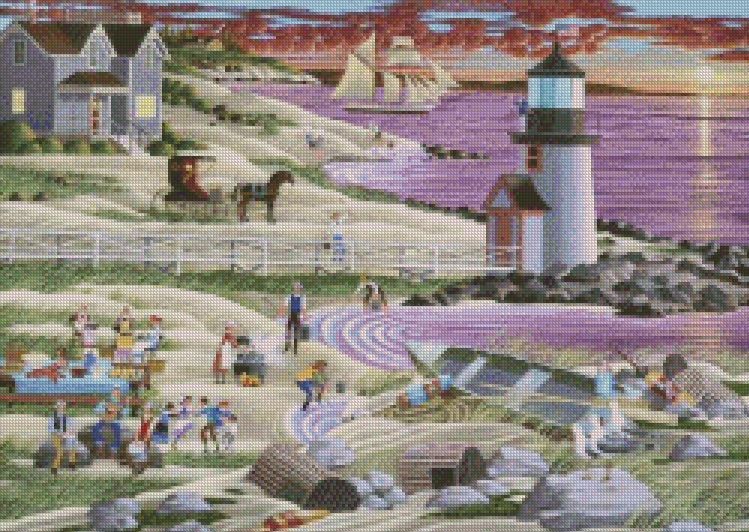 Set 2: Saguero Dude Ranch, Chester County Fair, Mushroom Farm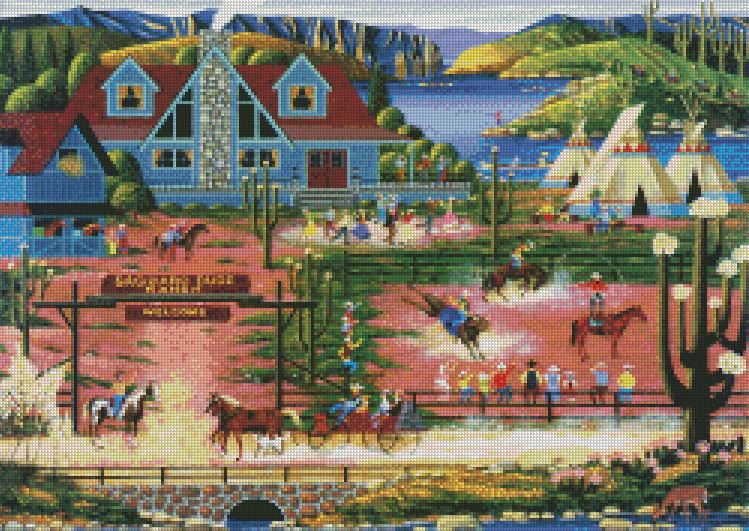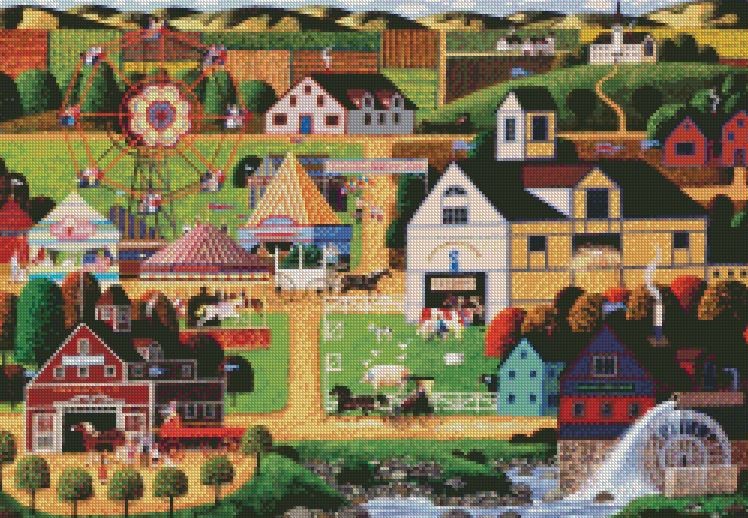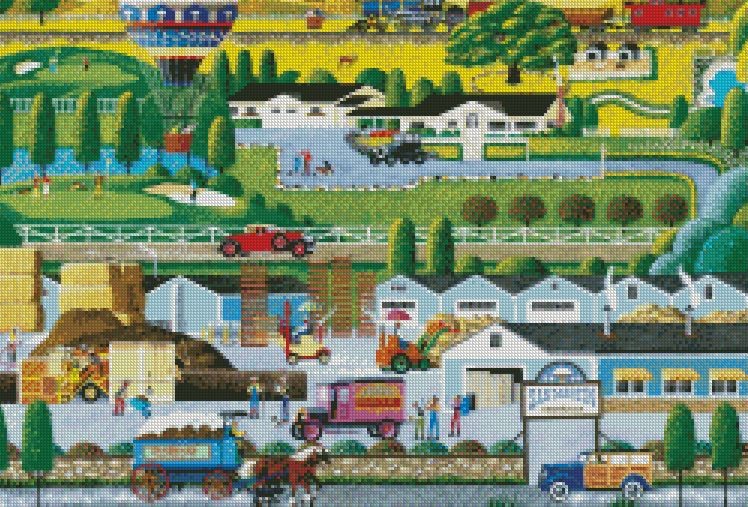 Set 3: Cherry Blossom Parade, Ladies of Lancaster, Portland Head Light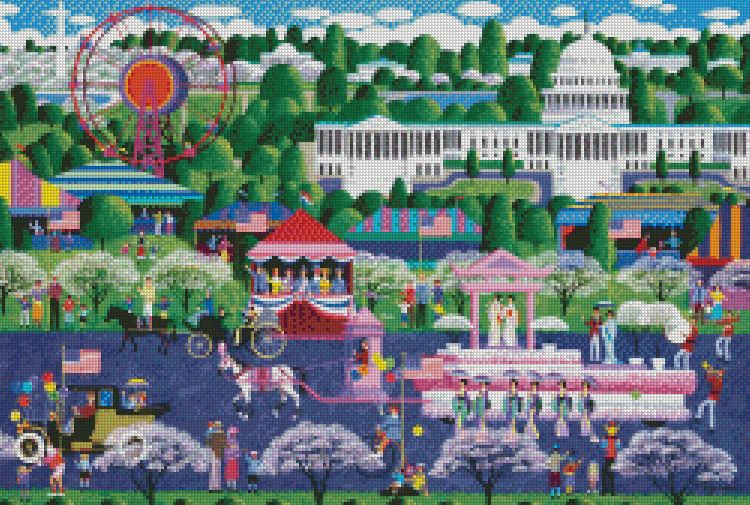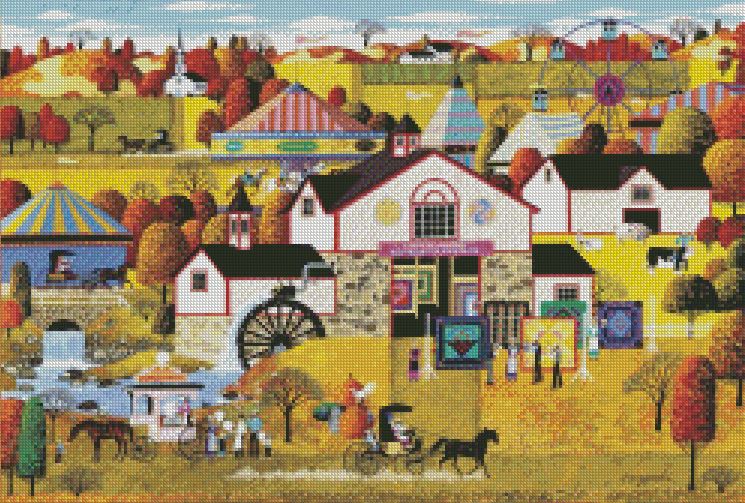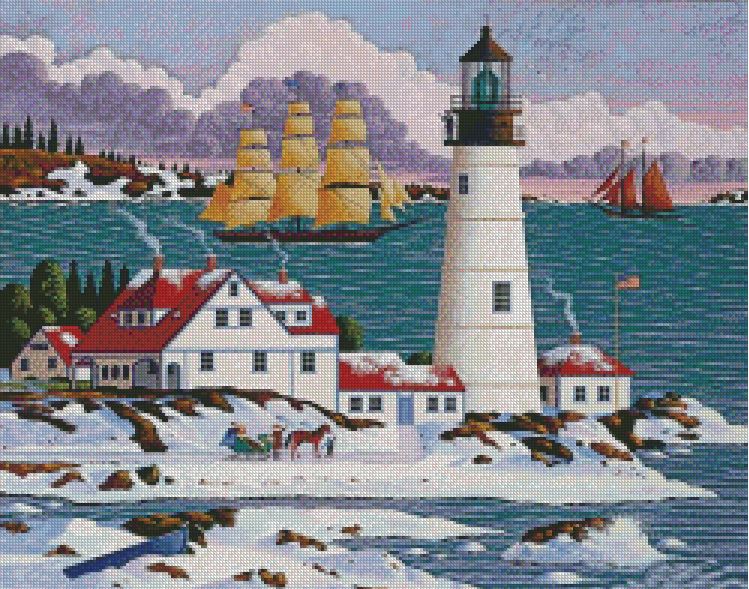 Don't forget our special offers: buy any two sets and receive an automatic 15% discount, buy three sets and receive a 20% discount.